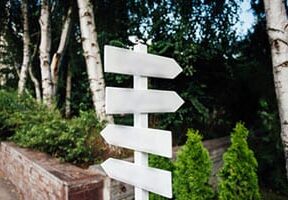 Jul 20
Book your Perfect Honeymoon Interesting Locations – Plan my Wedding
After all the hard work of organizing a civil partnership, you deserve a break. Even if you are on a tight budget, try to have a weekend away locally. You may want to postpone your honeymoon for a week or so if people have travelled from abroad for your wedding – it's a shame not to see more of them.
If you want to have a romantic time and not worry about being stared at or hassled, go for a gay-friendly destination.
These include: UK: Brighton, Bournemouth, Manchester, Blackpool, Torquay, London.
US: Key West, Florida; New York City; Provincetown, Massachusetts; Santa Fe, New Mexico; Chicago; Las Vegas; California; Hawaii.
Canada: Toronto, Vancouver.
European cities: Amsterdam, Berlin, Paris, Prague.
Greece: Lesbos, Mykonos.
Spain: Gran Canaria, Sitges, Ibiza, Fuerteventura, Majorca, Benidorm, Torremolinos, Australia and New Zealand: particularly Sydney and Auckland.
South Africa: particularly Cape Town.
Danny Waine, at travel agents Perfect Gay Honeymoons, says popular choices for women are Key West in Florida, the Greek island of Lesbos, and Provincetown in Massachusetts.
'For men, we generally find Gran Canaria is a popular choice throughout the summer, being replaced by South Africa and New Zealand during the winter.'
Multi-centre holidays are becoming more popular, particularly for 'once-in-a-lifetime' honeymoon bookings. This might involve round-the-world trips with stop-offs in New York, Las Vegas, California, Thailand, or Singapore and then on to Australia or New Zealand for some beach relaxation. Why not time your trip to coincide with Sydney's Mardi Gras or other Gay Pride events around the world?
The most important thing to think about is how you picture your ideal honeymoon, but in realistic surroundings.
Danny warns: 'Unfortunately, some people see the Maldives' sandy beaches and imagine cuddling up by the sea, but in reality this is not something that would go down well with the host community.' It's really important to get advice and to research places that are gay-friendly.
The UK's Foreign and Commonwealth Office doesn't give a list of countries to avoid, but warns same-sex couples to check guidebooks, the Internet or embassies to find out about different countries' attitudes. It advises: 'In some countries same-sex relationships are illegal and punishable by imprisonment, or even the death penalty. You should check attitudes towards same-sex
relationships in the country you plan to visit, and exercise caution where unsure. Gay, lesbian, bisexual and transgender travellers may have particular difficulties in countries where a large percentage of the population have strongly held religious beliefs which have traditionally been opposed to same-sex relationships.' It also advises people to head for cities, rather than rural locations
Vicky Stirling, of travel agents Farside Africa, suggests: 'If couples want to go to places like Africa, South America, or Asia, speak to specialist companies who deal with these countries to check how gay-friendly they are.'
If you want to go the whole hog, many top-class hotels offer honeymoon packages. There are stunning five-star hotels that will do everything they can to make your honeymoon as special as possible – limousine transfers, champagne on arrival, spa treatments, whatever money will buy.
If you want to book a honeymoon suite in a particular hotel, it's worth making enquiries as soon as possible so that the room can be reserved. Danny advises booking the honeymoon six to nine months before departure. He adds: 'I would definitely make it clear to your agent that you are going on honeymoon. From my experience it has never led to a more expensive holiday, but failing to do so can lead to you missing out on many benefits that honeymoon couples receive.' He also recommends pointing out that you are a same-sex honeymoon couple. 'This is to ensure that the tour operator and hotel extend the benefits to same-sex couples.'