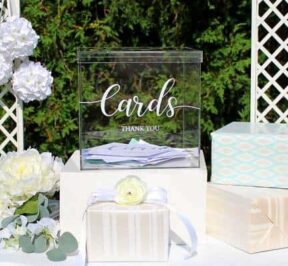 Sep 12
Venue Arrangements for Your Wedding Decoration
You need to think about how to decorate the ceremony room, the reception room and any areas guests will walk through, such as the entrance hall, corridors or stairs leading to function rooms. Then there are the table decorations and favours. To get some ideas, talk to the management at the venue about what is possible and how other people have decorated it for weddings. The venue or your caterer may be able to recommend companies they have worked with before, or they may have props you can use. For example, they probably have table linen, vases, lighting and candlestick holders. If you are getting married in December or early January, the venue may be decorated for Christmas, saving you the trouble. Check if there are any restrictions – for example, some venues don't allow candles, or anything stuck to walls.
Before you go too far, you need to ask the venue how early you can access the room, where decorations can be stored and when they need to be removed. If you or a decorating company need access the day before or hours in advance, you might find you have to pay extra hire charges. If you are doing the decoration yourself, make sure you rope in friends to help – you don't want to be stressed hours before your big moment. Delegate the dismantling of decorations to friends, or if you have suppliers, such as caterers, ask them to oblige – sweeping up confetti at midnight is not how you want to start married life!
Wedding Decoration Plan
If you have a strong idea of what you want, draw up a decoration plan, like a map, showing where certain decorations, such as fairy lights, should go and type up a list of what you want on each table. The table linen is an important part of the decoration and can set the tone. For example, two strong colours such as black and red can be very dramatic, or pink and white, very soft. The colour and fabric of the chairs can complement your colour scheme. Hire chair covers if you want to co-ordinate or tart up existing chairs.
Choosing Impressing Wedding Decoration Style
To create a wow factor, there is a wide range of companies that specialise in decorating rooms for weddings. Some also have props and costumes to enhance the decoration. To give you an idea of how far you could go on the decoration front, how about turning a room into a Vegas-style glitzy venue with red carpet, sparkling diamonds hanging from the ceilings, roaming spotlights, gold lame' chairs, black and red linen, gold candlestick holders and huge displays of red roses and white ostrich feathers?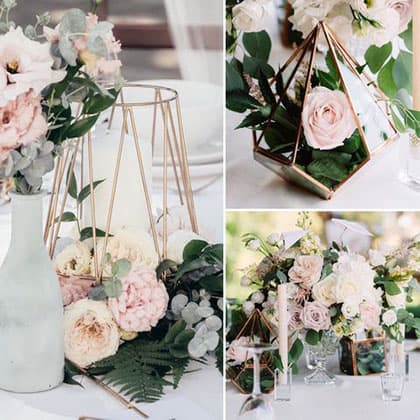 Fill the favour boxes with chocolate money and scatter the tables with sparkling diamond- and heart-shaped confetti. Hang a scenic backdrop of a Vegas scene, such as a stage of showgirls or the skyline of Vegas with all the neon signs, on a wall behind the buffet table to set the scene. You can complement all of this decoration with casino tables, waiting staff dressed in costume, and a cake decorated like a poker table.
Additional Wedding Decoration
Some companies specialise in balloon decoration, creating sculptures such as archways made from balloons for your guests to walk through on arrival. They can also produce ceiling displays of enormous exploding balloons that have other smaller balloons inside. As your guests arrive, the large ones are detonated, triggering a shower of balloons. You can also buy a selection of 'just married', heart-shaped balloons, or ordinary balloons with ribbons and a disposable helium cylinder from suppliers. Don't forget you need to anchor them with weights or tie them to something, unless you want them to float up to the ceiling.
Make the Wedding Decoration Yourself
If you want to do your own decorating, there are plenty of shops supplying props and wedding paraphernalia. Accessories to decorate a table include soap bubble bottles (allowing your guests to blow bubbles around the room), extra-large party poppers, mini sparklers, glitter, petals and other shapes for scattering over the tablecloth. These now come in 'wedding' colours of silver, gold or white. Then there are confetti guns that shoot confetti across the room, and packets of sweets called 'Love Hearts', with your name and date of the wedding or just married' printed on them. If you are on a tight budget, it is quite fun to decorate the walls of the reception area, if you're allowed, with something depicting your lives together – for example, photographs or a projection of slides or video clips.
Top Tips for Your Wedding Decoration
• Check that the venue allows everything you want to use – for example, lighted candles, sparklers, smoke machines, confetti.
• Decorations should enhance your theme, but make sure you don't overdo it.
• If you want unusual items, try a theatrical prop agency.
• Don't forget to decorate buffet tables – some white muslin or tinsel can cover unsightly metal legs.
• If you have dark corners in a room, buy some large willow branches and spray them white or drape fairy lights around them.
• Float candles in water as a table decoration instead of flowers.
• Make sure table decorations aren't too tall and prevent people from seeing over them to talk.
• Look at the architecture of the room. If you have pillars, can they be entwined with ribbons, fairy lights, material, or even plants or flowers?
• If you aren't allowed candles, you can buy battery-operated candles in colored or frosted glasses, which give a flickering effect.
Wedding Favours Selection
Traditionally, these were sugar-coated almonds wrapped in organza, for the female guests only, as a keepsake. Nowadays, many couples provide favours for each guest as part of their table setting. They are often sweets and could be anything from chocolates wrapped in rainbow-colored ribbons to two gingerbread men holding hands. The idea is to see the favours as part of your decoration or theme. They could also be sachets of pot pourri, jokey items or candles. Often the little gifts are put in favour boxes with ribbons on them. These boxes are something your stationer should be able to design in keeping with your other wedding stationery, and they can be personalised with your names and the wedding date printed on them. The favours could also go in organza bags, or you can get children's favour boxes decorated with Walt Disney characters. Handmade crackers are a popular option. Other ideas include drinks vouchers if you are having a cash bar, lottery tickets, or trivial pursuit questions about your day or your lives. When you get your estimates keep them on file or record in the Budget Planner, then when you have decided on the best price and supplier, fill in the final column of the planner.
Flower Decoration for Your Wedding
You can book a floral designer to decorate your wedding venue, or buy your own flowers and ask friends and family to help you with arrangements. If you want to book a floral designer for a summer wedding, you need to start talking to them as soon as possible, since reputable ones are usually very busy over the summer season. Think carefully about how much you want to spend on flowers and where you want them displayed. Choose flowers that are in season to ensure best value for money.
Options for displaying flowers for the ceremony
• Buttonholes
• Corsage – like a broach of flowers, usually for women
• Bouquets
• Posies
• Hall and table displays e Garlands
• For wedding car
Options for displaying flowers for the reception
• Top table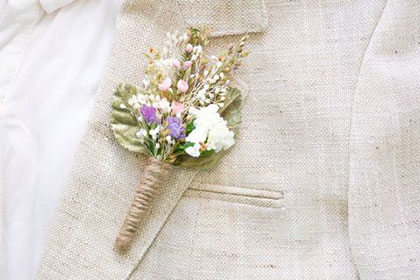 • Table centres
• Floating candles with fresh petals
• Pedestal arrangements
• Presentation bouquets
• Cake table decoration
Flower Wedding Decoration Tips
• Find out when florists are attending any wedding fairs, so that you can view their work.
• Even if you have a generous budget, set a maximum spend, so that the florist knows their boundaries.
• Make sure flowers are delivered in time, but are not arranged more than a day in advance or they may start to wilt.
• Don't have huge table arrangements that people can't see over or round – they get in the way of conversation and food.
• Be aware of certain flowers, such as lilies, which have pollen that can stain.
• Place your flower decorations on a mirror to give them more depth and reflected light.
• An odd number of the major flower in each arrangement is better than an even number.
• Incorporate fruit or vegetables into your arrangements.
• A single flower in a vase, particularly an orchid, can look stunning.
Money-saving tips for Flower Decoration
• Before duplicating effort and cost, check whether the venue or registry office have their own floral displays.
• Use flowering plants in attractive pots as a centrepiece – for example, poinsettias, lavender or miniature roses – and then give them away to your guests who played a special role on the day.
• Share the cost of flowers with other couples having ceremonies in the same venue at the same time.
• Fill out your bouquets or arrangements with cheaper flowers, green sprigs, herbs, pine cones, etc.
• If you are doing your own arrangements, buy your flowers from local markets. (If you live near enough and don't mind getting up in the middle of the night, you could go to New Covent Garden Market in Battersea, south London. It is open Monday to Friday 03.00 to 11.00 and on Saturdays from 04.00 to 10.00, but it's best to get there before 06.00. It's a wholesale market, so it is up to individual traders if they want to sell to the public, but if you are going for large quantities they probably won't refuse. There is a small charge for parking.)
• Buy cheap vases from stores, or borrow them from friends.
• Go green and recycle jars and bottles for a centrepiece, or visit local car boot sales and see what's available cheaply.
Scrapbook Your Wedding Decoration Ideas
Make a scrapbook of all the ideas you like, such as colours, designs of rooms and photographs of flowers. Also keep a record of things you don't like. If possible, let the florist or a friend who is helping see your outfits, or at least give them an idea of colours. This will help them to design the perfect look for your day. Make sure you match the flowers to the occasion. Obviously, if you are having a formal affair with morning suits and top hats, you'll want formal arrangements. If you are having a casual free-for-all, choose wild-looking arrangements that look like they've just been put together randomly in a vase. The flowers should also match or complement the rest of your colour scheme.
Take a Florist Consultation for Flower Decoration
Most venues have a few florists who they work with regularly and who also know the best way to decorate the space. Don't be afraid to have two or three consultations with florists to get different quotes and ideas. Ask to view their design book so you can see what they have done for other weddings. It is best to visit the venue with your florist to check what colours will suit the decor. They should also know what would fit the size of the venue – for example, tall vases can be better in rooms with high ceilings.
The first consultation should be a free no-obligation consultation where you discuss everything from the type of flowers through to the styles required for the wedding party and venue. Have a set budget in mind and find out what the florist can do for that sort of price. Be prepared to be flexible, but if your initial ideas turn out to be expensive, a good florist should be able to come up with a few stylish alternatives.
The florist should then provide a written estimate to confirm everything, which will enable you to look at areas where you may like to add or possibly reduce costs. You should then meet or at least speak to the florist a few weeks before the wedding to confirm any alterations and finalise details. If you have a low budget, get family and friends involved. It is not as difficult as it looks and flowers are not the only option. Use candles, which are not very expensive, sprinkle petals on the tables and entwine some ivy or greenery (from a friend's garden) around your candle centrepiece.
Impressive Flower Decoration Ideas
If you want to be really extravagant, decorate with orchids, cala lilies or exotic plants. Or, if you want an expensive look with-out costing the earth, some famous florists suggest going for contemporary, minimalist styles or considering incorporating less expensive flowers in the arrangements. Some experts in event services companies suggest: if you're really looking for extravagance and want to adorn everywhere with flowers, take a look at your main photographic areas first, as this is where the money will be well spent and seen for many years to come in your photographs.
To create a big wow factor, position a huge floral display where guests can see it as they enter the room for the ceremony, and then have it moved into the reception room. Another option that looks opulent is to hire topiary trees with lights, either dotted around the venue or used to form an aisle. You could also form an archway of flowers, using a wooden or metal trellis as the base.
For something unusual, floral designer Toby Roberts suggests incorporating fruit and vegetables in your flower displays – for example, pile apples and berries in a tall glass vase, and then fill with flowers.
Wedding Bouquet Preservation
Preserving Traditionally, some wedding bouquets are preserved as a keepsake. There are companies that will preserve wedding flowers for you in frames, paperweights, jewellery boxes or in a domed case. Florist Natalie Davey advises: 'Make sure you arrange for the company to collect the bouquet or corsage the day after the wedding, since the flowers need to be as fresh as possible for professional drying or liquid preservation.' She also advises telling your florist that you are planning to have the flowers preserved, as some designs cannot be put into water and so will wilt by the time the flowers are collected.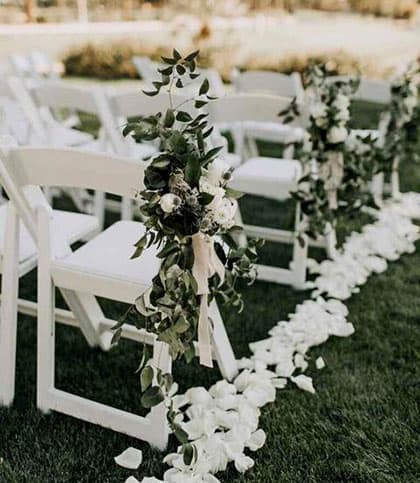 Flowers to decorate your outfits Traditionally, brides have a bouquet of flowers, which they throw off extravagantly at the end of the day, for the next 'bride to be' to catch. Florist Tanuja Shukla says: 'You can make your own bouquets from a single stem of any flower tied with organza, lace, or ribbon. For something different, you could have a simple garland of flowers entwined around your wrist flowing down to the floor.' She advises taking a needle and tough thread to make a string of flowers, and adding some pearl or diamante beads with a bead tied at either end so the flowers don't drop off the bottom.
Warnings and Resolving Tips while Flower Decorating
If anyone in your wedding party suffers from hay fever, avoid lilies, jasmine, freesia and hyacinths, as these have a particularly high irritant effect. Another tip is to have any flowers that are destined to be worn or held sprayed with unperfumed hair spray, which will seal in any small pollen particles.
For men on a tight budget, if you want a traditional buttonhole, you can buy simple roses or carnations from the local florist, or they will make them up into buttonholes for you. If money is no object, cala lilies look very extravagant as buttonholes.