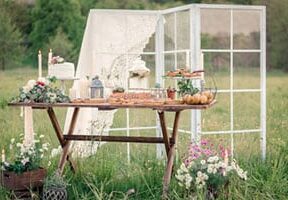 Sep 10
Perfect Wedding Invitations – Plan my Wedding
The invitation sets the tone of your wedding and should reflect the ideas that came from your wish list. Having compiled this, you will know if you want your civil partnership to be formal, fun, posh or homespun.
Numbers – Work out how many invitation cards you need, rather than counting the number of guests you have coming. It sounds obvious, but it is an easy mistake to think you've got 80 guests and assume you need 80 invitations, when many will be couples or families. Allow for a few extra cards in case you make mistakes when you are filling in the names, or if you get refusals and want to invite other people. But remember that other stationery, such as order of ceremony sheets, should be calculated on the number of guests.
Wording Traditionally, an invitation would say: 'hosts' names [which may be parents] request the pleasure of guests' names to attend the wedding on date, time, place, etc.'. It is probably a rare occasion when parents are paying for a civil partnership, but if this is the case, you may want to include them on the invitation in a more informal way. For example: 'Joanne and Mary, along with their parents, would like to invite…'
You also need to include, either on the invitation or on a separate insert, essential information such as the date, time, address of venue for ceremony and reception, directions by road and public transport, parking arrangements, dress code, local accommodation, address for RSVP, mobile phone number for emergencies on the day, dietary requirements, latest date for RSVPs, and gift list details. Also make it clear if children are invited.
You may want to employ a professional calligrapher to write the invitations, and then you won't have to worry that your writing won't match up to the standard of the stationery. Remember to factor in the time needed for this.
Design If you want handmade or bespoke stationery, there is a wide range of gay-friendly designers. If you decide on a bespoke design, sit down with the designer and look at previous examples of their work. Be honest about what you like and dislike, so that they can build up an idea of your tastes. It is a good idea to go armed with a large sheet of paper displaying images you have cut out from magazines, showing the colors and styles that appeal to you – this is sometimes known as a mood board. If you do create one, it will also be useful if you are having other elements of your civil partnership designed, such as outfits and even the decoration for the room. Ideas range from invitations cut into a shape to represent your theme to an invitation wrapped up in a scroll and even placed in a bottle.
Once you have agreed on the design elements with your stationer, they should prepare a few samples for your approval.
If you engage a designer, they ideally need two to three months to take your brief, show you proofs, finalise the design and either handmake the stationery or send them to print. Although, you can always get things done quickly if you're in a hurry. Some stationers I spoke to could turn an invitation around in five days, but at a premium.
If you want to make your invitations very personal, ask a good photographer or caricaturist to take a portrait of you both to include on the front. Another idea is to hint at your professions or hobbies, such as by combining, for example, two stethoscopes in the shape of a heart, or by using musical symbols. Stationery designer Helen Eason, of Red Nell Designs, says: 'Many people assume that handmade wedding stationery is more expensive than mass-produced printed cards, available from high street stationers. This is not necessarily the case and the major benefit of choosing handmade over printed is the client has full input into color scheme, design layout, wording, and so on.'
If you want to make your own stationery, there are a number of websites and shops that sell all the accessories, such as templates, handmade paper, ribbons and trimming. For a special touch, you could dry flowers and stick them on the invitations, or use ribbon or material to tie a bow, as in tying the knot, and stick that on the front.
Invitation on a CD or DVD If you want something completely different, send out a CD or DVD invitation. You can buy or download from the Internet the software that enables you to create CDs or DVDs with a personalised introduction, including photographs of you and set to your favourite music, etc. When your guests insert the CD or DVD into their computers, they can access all the information that would have been on a printed invitation. This is particularly useful for links to local accommodation and travel directions.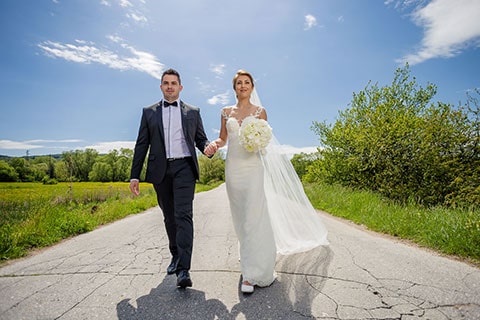 Reply cards Reply cards are enclosed with the invitations and are pre-printed with a space both for people to accept or decline the invitation, and to add their name. These are a good idea because the guests will have the means to respond quickly – people often leave replying to the last minute, especially when confronted with the thought of having to purchase a card to send back.
'Always ask to see a sample of your invitation in your chosen color theme before you commit to any order,' says Donna Newton of Donna Michelle Designs. She also highly recommends asking for a paper copy of the design. If it is sent through by e-mail, the fonts may change when you download them unless they are in pdf format. Even in pdf format, the color may not be truly representative. 'Having it on paper allows you to check closely for any errors and to see the layout before it goes to print,' she says.