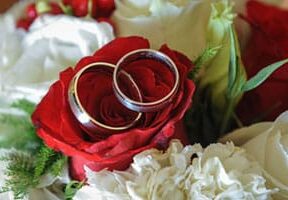 Jan 10
Blessing Celebrants and Religious Content – Plan my Wedding
Although you can't have any religious content at your civil partnership ceremony, you can arrange a blessing afterwards, although not at a registry office. If you are holding the ceremony at a licensed wedding venue and you want the blessing to take place immediately after the civil registration, it all has to be a bit cloak and dagger. The registrar isn't supposed to see the celebrant because they are under strict instructions to make sure it is a civil ceremony, not a religious one. One celebrant told me she had to hide in a side room until a guest gave her the all-clear when the registrar had left.
Some people choose to avoid this complication and have the blessing on a different day or at a separate venue. One vicar I spoke to had her own low-key civil partnership ceremony and then a full-blown church celebration with vows, candles, walking up the aisle, exchanging rings, music, prayers, the whole works. There is nothing illegal about having a blessing or a celebration in a church or other religious setting; it depends on finding a gay-friendly celebrant who is willing to let you use their building. They are also often happy to bless your union outdoors – on the side of a mountain or by a lakeside, and I've even heard of an underwater blessing. There are clergy from the Liberal Catholic Church International, the Open Episcopal Church and the Church of England who are happy to officiate.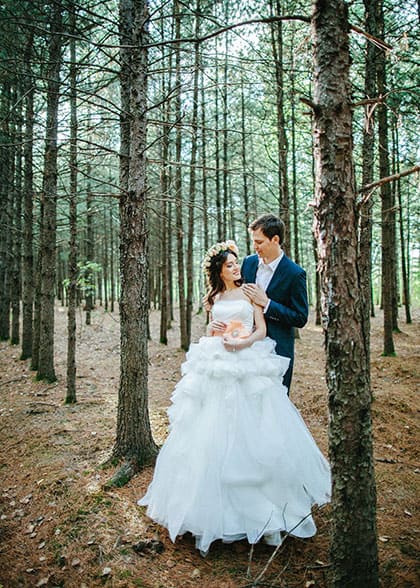 You can find gay-friendly celebrants on gay-friendly- wedding-venues*com or through the Lesbian and Gay Christian Movement at: lgcm*org*uk. When you meet the celebrant they will give you some ideas for wording and format, although some will only provide these once you have made a firm commitment to use their services. You can also choose your own wording.
Top tips
• If you don't want to organize a blessing on the same day as your civil partnership, you can also get blessings at Cay Pride and Mardi Gras events across the country. You'll usually find a marquee with a number of celebrants willing to offer on-the-spot blessings.
• Don't try to pack too much into the service – sometimes less is more.
• Think about who does what – couples like to ask relatives and friends to act as ushers, light candles, carry the rings, etc. Beware: people can easily be offended if they are left out.
You usually pay a fee for the celebrant's time, which will include travelling time – most are willing to travel UK-wide. You may have to pay extra if you want a planning meeting and preparation of an order of service.