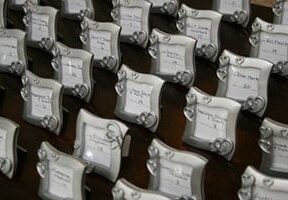 Dec 20
Choose Clothes for the Pageboys – Ideas for Wedding
Traditional outfits for small boys include a miniature sailor's uniform, a kilt and sporran, velvet pantaloons and waistcoat, with a full-sleeved shirt underneath, or a military uniform if the groom is an officer and is wearing uniform. Older boys could wear the same type of clothes as the groom and male attendants.
If the pageboys are very young, their mothers will get involved in the decision-making. It may be advisable not to arrange to hire or have their outfits made too early, as late alterations will almost certainly be necessary to take account of them growing.
Refer to Checklist 20 'Clothes for the Pageboys'
□ Liaise with them or their mothers to ensure color and style co-ordination with the bridegroom and bridesmaids
□ Decide whether their outfits will be purchased, hired or special ly made and who will pay U Agree a suitable color and style of outfit
Accessories
□ Decide what accessories they will wear. Ascertain what they already own, which ones will need to be purchased or hired and who will pay
•shoes
Shoes should be comfortable and non-slip
• tie/cravat
• cufflinks/tie pin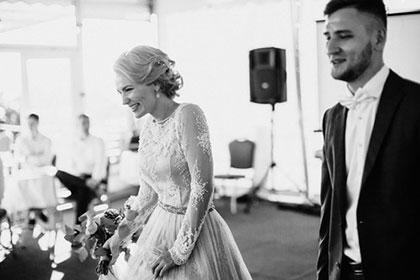 | | |
| --- | --- |
| Pageboys Checklist | |
| 1 Name | Mobile |
| Address | Email |
| | Telephone |
| 2 Name | Mobile |
| Address | Email |
| | Telephone |
| Ushers | |
| 1 Name | Mobile |
| Address | Email |
| | Telephone |
| 2 Name | Mobile |
| Address | Email |
| | Telephone |
| 3 Name | Mobile |
| Address | Email |
| | Telephone |
| 4 Name | Mobile |
| Address | Email |
| | Telephone |
Checklist 20 Clothes for the Pageboys

Supplier/dressmaker
Address
Telephone
Fax
Email
Website
Color
Style
Fabric
Lining
Pattern No.
Size/measurements
Jacket
Cost £
Trousers
Cost £
Waistcoat
Cost £
Shirt
Cost £
Shoes
Cost £
Socks
Cost £
Tie/cravat
Cost £
Cufflinks/tie pin
Cost £
Dates for fittings
Dates for alterations
Date for collection
Cost £
Payment details
Deposit £
Date paid
Balance £
Date paid

Checklist 20 Clothes for the Pageboys (Cont.)

Hire Details
Items to be hired
Cost £
Dates for fittings
Date for collection
To be returned by
Date for return
Deposit £
Date paid
Balance £
Date paid