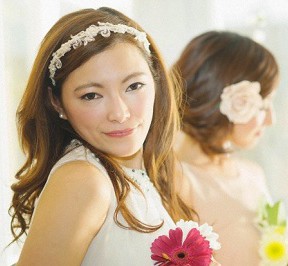 Jul 08
The meaning of flowers, colors on your wedding
in Victorian times the 'language of flowers' was an elaborate code which lovers (or suitors) used to send detailed messages to each other. Here are the meanings of some of the flowers that you may wish to include in your bouquet.
Carnation fascination, love Chrysanthemum, red I love Chrysanthemum, white truth
Daffodil regard Daisy innocence Flowering almond hope Fern fascination, sincerity Forget-me-not remembrance Heliotrope devotion, faithfulness
Honeysuckle generosity Hyacinth, white loveliness Ivy geranium bridal flower Ivy fidelity, marriage Iris flame, my compliments Japonica, white loveliness Jasmine amiability Lemon blossom fidelity in love
Lilac, white youthful innocence
Lily, white purity, modesty
Attendants' flowers
Matching Wedding Bands of yellow gold – made in Germany only in our online store for jewellery
Bride's flowers
What shape do i want my bouquet?
Do i need any fresh flowers for my hair or headdress?
What 'feel' do i want to give with the flowers i choose?
What color flowers do i want?
How much do I have available to spend on flowers?
Are there any favourite flowers i want included?
How early do i have to order from the florist?
If so, are they available at this time of year?
Will the flowers be delivered, or do i have to collect them?
Do i want to include any flowers because of their sentimental value?
Will the flowers be ready the night before the wedding or on the day?
Reception flowers
Will these be done by the caterer, if we have one?
What flower arrangements do we want – size, quantity, colors?
Will these be done by the restaurant or hotel holding the reception?
How much will they charge?
Do we want any extra arrangements to decorate the tables or the cake?
What kind of bouquets do I want for the bridesmaids?
How many buttonholes do we need?
Who will collect these, and when?
Do i want them the same color as my bouquet, or different?
Who will hand them out, if the guests are to have buttonholes?
Will they be the same shape and size for each bridesmaid?
What color buttonholes do we want?
What flower do we want for the buttonholes?
What kind of arrangement does the flower girl need?
Do we want to order flowers for the mothers of the bride and groom?
Church/registry office flowers
| | |
| --- | --- |
| Who will do these? | At what stage are the church flowers put in place? |
| Who will pay for them? | Do we want any pew ends or extra flowers? |
For all your flowers, leave a contact phone number in case of emergencies, and phone several days before the wedding to check that all the details are correct.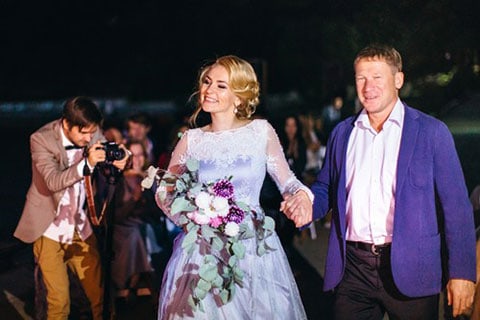 lily majesty
Lily of the valley return of happiness
Magnolia perseverance Mimosa sensitivity Maidenhair discretion Orange blossom your purity equals your loveliness Peach blossom captive Pink boldness Rose love, beauty Rose, white i am worthy of you
Sweet pea delicate pleasures Tulip, red love Tulip, variegated beautiful eyes
Tulip, yellow hopeless love Veronica fidelity Violet faithfulness
And, finally, some messages you might not want to put in your bouquet!
Ill temper (barberry)
My regrets follow you to the grave (asphodel)
Anxious and trembling (red columbine)
Scandal (hellebore)
Chagrin (marigold)
I wish I were rich (kingcup) My best days are past (meadow saffron)
Touch me not (burdock)