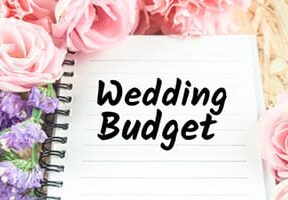 Sep 26
Hiring a Marquees for the Wedding Reception – Wedding Preparation
Hiring a marquee gives you the opportunity to welcome guests to a wedding reception at home if additional space is required.
There are two types of marquee – traditional canvas tent with one or two supporting poles and guy ropes, and the aluminum frame tent, freestanding with no poles or ropes. The frame tent is more suitable for weddings, but the canvas one is slightly cheaper.
Refer to Checklist 27 'Marquees'
□ Identify hire Companies (see Yellow Pages or the Internet)
□ Request brochures and prices
□ Arrange a site meeting to discuss your requirements:
• size and style of marquee
• style and color of lining
• flooring
Coconut matt ing on the grass or boarded with either matt ing or carpet on top. Interlocking parquet is the best surface for dancing
• tables and chairs
• Staging (for wedding cake table, speeches, band or disco)
• heating and Ventilation
• lighting
• exterior floodlighting
• public address System for speeches
• power supply
• generator (if additional electricity is needed)
• access to house
• covered walkways
• details of setting up and dismantling
• estimated total cost and payment details
• request a detailed estimate in writing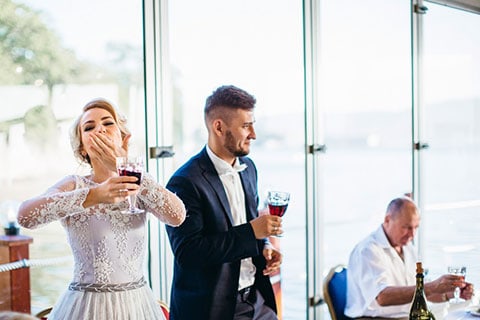 □ Confirm acceptance in writing and pay the required deposit
□ Decide on any special theme
□ Decide on the Provision of flowers
□ Decide what decorations you will have
Checklist 27 Marquees
Name of supplier
Address
Telephone
Fax
Email
Website
Contact
Size of marquee
Style of marquee
Style and color of lining
Hire of marquee
Cost £
Type of flooring
Cost £
Tables and chairs
Cost £
Staging for cake, disco, etc.
Cost £
Heating and Ventilation
Cost £
Lighting
Cost £
Exterior floodlighting
Cost £
Public address system
Cost £
Power supply/generator Access to house/covered walkv
Cost £ days Cost £

Checklist 27 Marquees (Cont.)

Date of setting up
Date of dismantling
Total cost £
Amount of deposit £
Date paid
Balance due £
Date paid
Theme
Flowers
Decorations