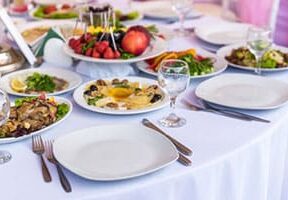 Sep 22
Important Duties of the Brides Mother – Plan my Wedding
The bride's mother may have a key role in helping with many of the arrangements, but these days more couples are opting to participate significantly in the preparations or may even wish to undertake all the tasks themselves. However, as a matter of courtesy, she can expect to be kept up-to-date with the progress of the preparations.
The wording in italics indicates tasks that may be performed by the bride's mother, if required.
6 months
□ Discuss the plans with the bride, groom and the groom's parents
□ Arrange the reception and entertainment –
□ Assist the bride to plan her wedding dress and the outfits to be worn by the attendants – see 'Clothes for the Bride', and 'Clothes for the Bridesmaids, Flower Girl and Pageboys',
□ Arrange flowers
□ Book a photographer
□ Book a videographer
□ Arrange transport
□ Compile the guest list – see 'invitations and Guest List'
□ Keep the groom's parents informed of progress
5 months
□ Organize stationery – see 'Stationery'
4 months
□ Arrange outfit and accessories, conferring with the groom's mother regarding color and style
3 months
□ Arrange the wedding cake and delivery to the reception venue
□ Help with the wedding gift list and receive the presents as they arrive
2 months
□ Send out invitations and keep a record of the replies
4 weeks
□ Arrange press announcements
□ Co-ordinate overnight accommodation for guests, if required – see 'Accommodation and Hospitality'
1 week
□ Attend the wedding rehearsal (church only)
□ Attend any pre-wedding parties
1 day
□ Display wedding gifts if the reception is at home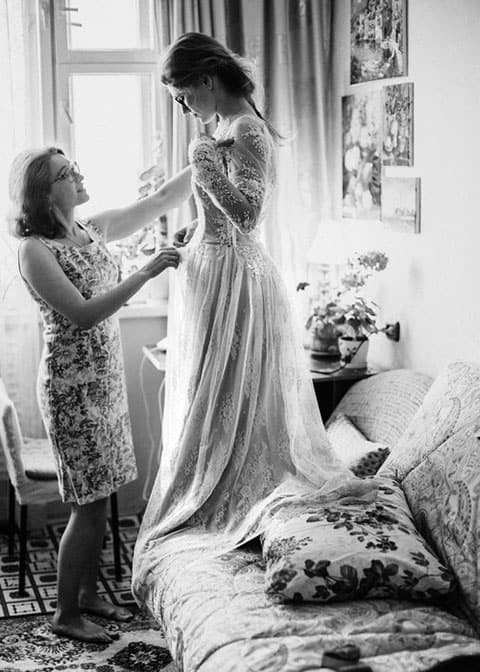 On the day
□ Help the bride with her dress and veil
□ Carry a comb, mirror, handkerchief, etc. for use by the bride and attendants – see 'Hair and Beauty'
□ Travel to the ceremony with the bridesmaids and pageboys, 10 minutes before the bride
□ Escorted by an usher, take a seat in the front left row
□ Accompany the bride's father for the signing of the register
□ Sign the register and walk down the aisle on the left arm of the bride's father, following the bridesmaids and pageboys
□ Leave for the reception with the other parents
At the reception
□ Stand in first place in the receiving line and greet guests with the bride's father
□ Act as hostess, mixing with the guests and introducing them
□ Help the bride to change into her going-away outfit and take care of her dress and accessories, if required
After the wedding
□ Direct the clearing-up Operation if the reception is at home
□ Take care of the bride's dress and accessories
□ Send pieces of cake and/or an order of service sheet to people who could not attend the wedding – see 'After the Wedding'
□ Organize photograph proofs and collect Orders – see 'After the Wedding'
□ Pass photograph Orders to the photographer – see 'After the Wedding'
□ Collect and distribute photographs – see 'After the Wedding'