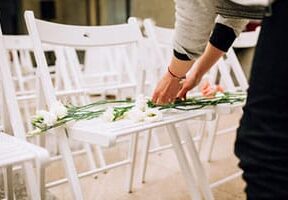 Oct 14
Legal and Financial Considerations – Plan my Wedding
This chapter covers a few key elements of administration that you need to set in motion ahead of your partnership ceremony. Some of them might seem a bit serious in amongst the fun parts of planning your big day, but they are well worth thinking about to make sure your finances are secure. Others are more fun, such as planning your honeymoon and deciding on wedding stationery.
It might be a bit of a shock to bring you from chocolate fountains to finance and administration, but there are some key actions to take ahead of your wedding day. For example, once you have a civil partnership ceremony your existing Will becomes null and void; also, if you don't take out wedding insurance you risk losing a lot of money if the unforeseen happens. You may also want to seek advice from accountants and lawyers if one or both of you own their own property. If you are changing your name, another consideration is the need to inform all the relevant people, banks, etc.
Wills
Make sure your Wills are up to date. Any previous Will becomes invalid when you have a civil partnership, unless you have written a Will with provision for such an event. In this case, you need to specify the date of your intended civil partnership.
Wedding insurance
Once you start to shell out money on deposits for the venue and other suppliers, I strongly advise you, for peace of mind in the runup and on the day itself, to take out wedding insurance. Cover starts from around £50. If the wedding or reception has to be cancelled or even cut short due to reasons out of your control, the insurer will pay, depending on your level of cover, some or all of the following: all deposits and other charges due, or already paid, relating to transport, catering, accommodation, photographs, flowers and dress hire.
Cover can also include cancellation due to severe weather conditions (pluvius insurance), if this means that the majority of guests can't reach your wedding. It also pays for alternative transport if the driver and car you've booked doesn't turn up.
It will usually cover loss of wedding rings, stolen presents, photographs going wrong, or delayed travel on your honeymoon. The top five claims are wedding attire damaged, having to re-take the wedding photos, cancellation of the wedding due to an illness or bereavement, caterers not turning up, and loss of wedding rings.
Name change
If one of you wants to change their name to their partner's, you can do this after the civil partnership, by using your civil partnership certificate as proof of your new status.
If you want to change your name before the ceremony – so that travel documents and passports have your new name – you need to do it in advance by deed poll.
If you want to change your name to form a double-barrelled version of both your surnames, you also have to do this by deed poll. For further information, visit ukdps*co*uk. You can apply online at ukdps*co*uk – it is quick and easy. You will also need to apply for a new passport, so allow time for this.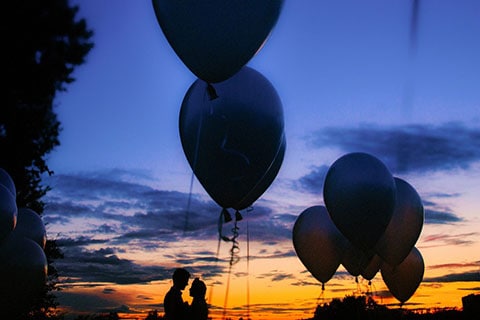 Ownership of homes
You should seek legal and financial advice about property ownership to see if it is advantageous to become tenants in common, or to find other ways in which to simplify your financial and property arrangements.
Pensions and life insurance
You should check any pensions or employment and life insurance schemes you hold to make sure that your partner is named as the beneficiary of any survivor pension or life insurance payouts. Make a note to inform all relevant financial institutions of your new status of civil partners, shortly after your ceremony. If you are going away for a long honeymoon, ask a friend or family member to post out the letters for you.