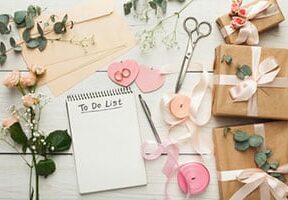 Oct 22
Marrying Abroad in a Foreign City – Plan my Wedding
If you fancy the romance of marrying in a foreign city, on a beach, or with a backdrop of mountains, why not opt for a wedding abroad? This will probably mean you have fewer guests, which may make it less expensive, depending on your travel costs, and you can hand over the organizing to specialist companies that arrange weddings abroad. The weather may also be more reliable and you can combine it with your honeymoon. Unfortunately, unlike our hettie friends, you can't just pack your bags and pick a destination.
If you decide to marry abroad and you want your relationship to be recognized as a civil partnership in the UK, you need to check if the country where you want to marry is listed in schedule 20 of the Civil Partnership Act, since these are the countries the UI< recognizes. The schedule should be automatically updated as and when various countries change their laws on same-sex unions; however, this is not always done immediately so you should double-check. The best place to stay up to date with which countries have some form of civil union for same-sex relationships is in Wikipedia – Same-sex_marriage.
Countries where some form of gay civil union can take place are: Andorra, Argentina, Belgium, certain parts of Brazil, Canada, Colombia, Czech Republic, Denmark, Finland, France, Germany, Iceland, Israel, Luxembourg, Mexico, Netherlands, New Zealand, Norway, Portugal, Slovenia, South Africa, Spain, Sweden, Switzerland, Tasmania, and certain US States.
In the US, New Jersey, Vermont and Connecticut offer civil unions, and California offers domestic partnerships with benefits similar to civil unions. Massachusetts is the only state to allow same-sex marriages. Even in countries where you are allowed a same-sex marriage, such as Canada, it will be considered only as a civil partnership in the UK. Bear in mind that there may be restrictions within each country about residency requirements. Vermont, Canada and New Zealand are the easiest places to organize the legal ceremonies, as the paperwork can all be done in advance. Vermont is particularly easy since there is no residency period requirement after you arrive in the state, making it ideal for couples who want to elope.
In Canada, it is best to opt for the provinces that offer a 'marriage' as opposed to those which have a 'union civile' – these come under French law and have a residency period requirement of around 30 days.
Danny Waine, of travel agent Perfect Gay Honeymoons, says it is much more difficult in European countries other than the UK. 'Although the UK will recognize the overseas relationship on return, the laws of other European countries require one of the partners to be a resident of that particular country. Spain is slightly different – if you own a property there, you can marry anywhere in the country.'
You also need to check out what kind of celebration you are allowed in each country. In Slovenia, for example, the authorities don't allow any guests or ceremony – you just sign a document. The first two gay men to enter into a civil partnership in Slovenia, Mitja Blazic and Niki Kern, called the ceremony 'humiliating', saying it was more like a car registration than a wedding ceremony.
If you have any questions about registering a civil partnership abroad, you should contact the Embassy or High Commission of the country concerned. You may be asked to obtain a certificate of no impediment. This is a document required by some foreign authorities to enable a British national to register a civil partnership in their country and, under certain circumstances, it can be provided by your local registry office.
Once you have tied the knot abroad, you can apply to have your overseas civil partnership documents – with translations, if necessary – sent from the country where it took place and deposited with the General Register Office in the UK. This is a good idea, in case you ever need a copy.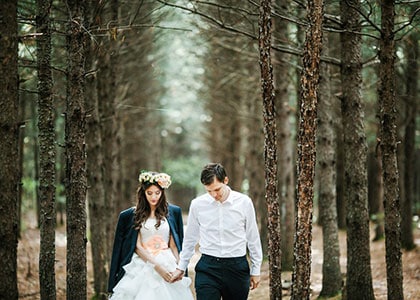 Two conditions apply:
• Your civil partnership has to have taken place in one of the countries listed in Schedule 20.
• One of you must be a British citizen – and only that person can apply to deposit the details.
For further information, contact the Foreign and Commonwealth Office, fco*gov*uk (see the Directory of Useful Resources, for full postal address).
Special circumstances
Members of the Armed Forces can register civil partnerships overseas where a Service Registering Officer is able to offer this service. Currently, this is possible in Australia, Canada, the Falkland Islands, Germany, Gibraltar, Nepal, the US and the Sovereign Base Areas of Akrotiri and Dhekelia.