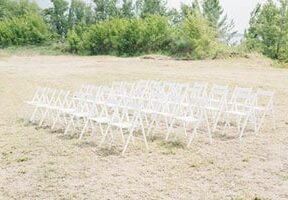 Jul 08
Order of the Day Ceremony Name Menu Cards Table Plans – Plan my Wedding
The order of the day sheets are generally a timetable of the event, which you either hand out when people arrive, or post ahead of time, so they know when different parts of the celebrations start. People feel more comfortable knowing what to expect, and this can be particularly useful if you have any gaps between the ceremony and reception or evening function.
Order of ceremony
Order of ceremony sheets are usually more detailed than the order of the day, and can be a full transcript of the ceremony, including readings, vows, music, etc. You can make them into a souvenir of the day with a photograph of you both on the front, for example. I think this is a really lovely idea, as the words people say to each other are often very moving and it is nice to be able to read them again at a later stage. Laura and I printed the detail of the ceremony on pink paper and rolled into a scroll, then tied it all together with pink ribbon.
Evening invitations
These can be more informal, but make sure you include useful information such as local accommodation, transport, parking, etc. Also make sure the start time allows for all the daytime activities, such as speeches, to be over. I heard of one straight wedding where all the evening guests were kept waiting outside for half-an-hour while the speeches finished. They certainly felt like second-class citizens.
Name cards
If you are having a table plan with assigned seats, you will need name cards so that people know where to sit. Again, these can replicate the motif of your invitations on a smaller scale. You may also want to use a calligrapher or handwriting font to make them look special. Think about the rest of the table decoration and make sure the design of your table stationery complements it. An alternative is to have a table plan with names assigned to a table but not dictating who sits next to whom. This does speed things up, but I think it's better to decide in advance who sits next to each other – you generally know who will get on best. When you give the name cards to the caterers, make sure that they are in order and separated out for each table, so that the catering staff are not spending hours cross-referencing with the table plan.
Menu cards
These detail the food and wine to be served. It's a good way to whet your guests' appetites, and descriptions of food often make the menu sound very luxurious. You can also add a bit of history about why you chose the wine. For example, we picked a white New Zealand wine from an area where we'd had a wonderful holiday. Your venue or caterer may supply menu cards free of charge, so check this before you get them printed. Usually, two or three per table will suffice, but you might want to give each guest their own personal menu, which is either laid on their plate or wrapped in their napkin.
Table plans
If you are using a table plan, design it to complement the design of other stationery, or have a photograph of you both in the middle. Again, you could use a calligrapher to make this look special. Make sure the plan is big enough for people to read if they are standing around in a crowd of, say, ten people – you need at least A2 size paper. It is a good idea to have two copies of it made for display, so people can find their table quickly. You can also type up lists of guests for each table and just have the plan showing where the tables are situated. (You will probably want to leave filling in the names on the plan to the last week before the party, in case anyone drops out.) There are specialist companies, such as thetableplanner*com, who will design plans with a twist – for example, in the style of a poster for a Hollywood film or the line-up for a rugby match.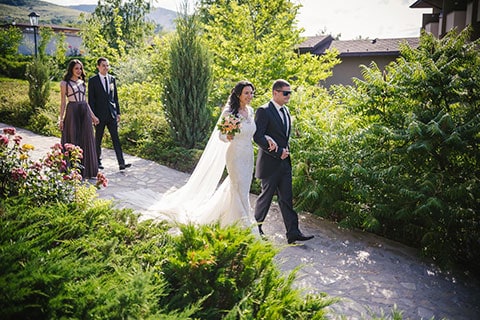 Table numbers
These need to be prominently displayed on each table so that people can find their tables easily. The venue may supply them, but if not, you can again incorporate your motif into their design.
Guest book
The point of a guest book is that people can write messages to you about the day, or their good wishes for your future. Often the book is passed from table to table after the main meal has been served, or it can be left by the cake table for people to add in their comments. You may want a trusted friend to start it off so they set the tone and indicate to others the kind of messages you want. If you aren't buying a ready-made book, this is another item of stationery you can have printed to complement your theme.
Money-saving tips
• Check whether the venue has its own wedding stationery – it might be included in the price of your wedding package.
• Print the menu on your seating plan.
• Combine your order of ceremony and order of the day sheets.
• Add a name-tag to your favour boxes so they double up as name cards.
• If stationers are designing or printing the whole range of items you require, ask for bulk discounts.
• Use white card – colored card is always more expensive.
• Choose a standard size – for example A5, which is A4 folded in half.
Top tips
• Check proofs of your stationery very carefully and ask someone else to give them a second read. Sometimes it is easier to spot mistakes if you read proofs backwards from the last word to the first; that way, you read each word separately.
• If you are making your own stationery, don't forget to order envelopes.
• Even if some family members or friends have indicated that they won't be able to attend, it is a courtesy to inform them of your wedding.
• It's a good idea to have a list or spreadsheet of guests' names so that you can tick them off when they reply and add in any details about dietary requirements.
Favour boxes
Again, favour boxes can match the general theme of the day. These boxes were traditionally only for female guests, but this seems a bit sexist. They are supposed to contain a little keepsake of the day and are often filled with sweets.
Wedding album
You can buy beautiful albums with handmade paper, or ask your stationer to design an album to match your other stationery. Make sure you aren't duplicating the services offered by your photographer.
Thank you cards
Continuing the theme, order thank you cards from your stationer, or buy them pre-printed. Another option is to choose a photograph from your wedding to stick on the front.
Questions to ask your stationer/designer
• What is the minimum order?
• How much do extras cost?
• How much is the deposit and when is final payment due?
• How many versions of designs are produced in the price before you decide on the final version?
• Is there a delivery charge?
• Are envelopes included in the price?
• Decide who is taking responsibility for the items you require. When you get your estimates fill them in on Table 2 Budget Planner and then when you have chosen your supplier, fill in the final column of the plan, or on the table you have downloaded from gay-friendly- wedding-venues*com/budget.