Posts Tagged 'planning a wedding'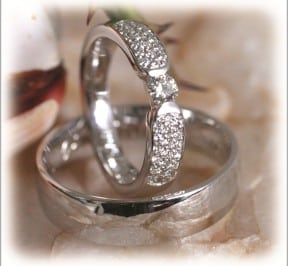 Aug 14
Which gold engagement ring is the most fitting – wedding proposal The engagement ring is something special and differs from other rings. This ring is a symbol of your future lives together. Because you are surprising your beloved with a marriage proposal, the ring should be something special. So the answer will of course be "yes"!
First of all, you need to place great value on the material. If you choose gold, it should be at least 14-karat gold 585. Even better is 18-karat white or yellow gold 750. In some countries such India, anything less than 18 or 22-karat yellow gold is simply unacceptable.
Second, you must consider that many women value the beauty of precious stones such as diamonds. The engagement ring can be set with more than one brilliant. Of course, the gemstones chosen depend on your budget and her taste. Real diamonds are recommended. You should opt for the purest diamonds that you can afford. Other stones such as zirconia can be used. However, zirconia are more easily damaged than diamonds. (more…)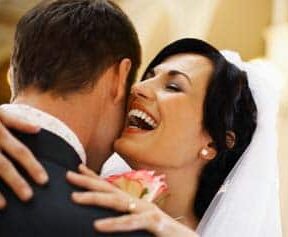 Aug 06
Second wedding Second weddings are very common with the rising divorce statistics in this country, and are developing an etiquette all of their own. Widows and widowers Of course if you have been married before and your spouse has died, you are quite free to get married in church. Generally a full white wedding with all the trimmings will not be appropriate if the bride has been married before, but may be totally appropriate if it is the groom who is the widower. If the bride is a widow she and the groom will probably share the cost of the wedding, although there is nothing to stop her parents making a contribution.
Where to marry? Until recently it has been very unusual for Anglican ministers to marry a couple where one of them is divorced and the divorced partner is still living, but there are moves afoot to change this. (more…)