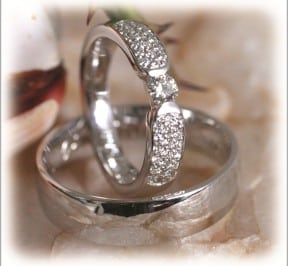 Aug 14
Which gold engagement ring is the most fitting – wedding proposal
The engagement ring is something special and differs from other rings. This ring is a symbol of your future lives together. Because you are surprising your beloved with a marriage proposal, the ring should be something special. So the answer will of course be "yes"!
First of all, you need to place great value on the material. If you choose gold, it should be at least 14-karat gold 585. Even better is 18-karat white or yellow gold 750. In some countries such India, anything less than 18 or 22-karat yellow gold is simply unacceptable.
Second, you must consider that many women value the beauty of precious stones such as diamonds. The engagement ring can be set with more than one brilliant. Of course, the gemstones chosen depend on your budget and her taste. Real diamonds are recommended. You should opt for the purest diamonds that you can afford. Other stones such as zirconia can be used. However, zirconia are more easily damaged than diamonds.
Third, you should also look at your girlfriend's other rings to determine if a gold ring will suit her tastes. The engagement ring should of course be different than the other rings – it should as much special and unique as the occasion.
A fine tradition – a wedding proposal and the engagement ring
The man is usually the one to take the first important step in proposing marriage by giving the golden engagement ring. This golden engagement ring is a symbol for affection, respect, and their future life together. A gold or platinum wedding ring is a way of showing the world that the couple are connected together.
The engagement ring is usually worn on the left hand, while the wedding ring is usually worn on the right hand. In the end, however, the hand on which a diamond ring is worn is a personal decision.
The custom of giving an engagement ring when proposing marriage has existed since ancient times. This custom has persisted to the present day and will not be abandoned any time soon. Engagement rings are made from various materials, mostly 14- and 18-karat gold as well as platinum 950 and silver. For those who can not afford to spend much money, rings made of stainless steel, palladium, and titanium are also available. However, these inexpensive materials can sometimes cause skin allergies. Engagement rings can also be set with varying amounts of diamonds or cubic zirconia, depending on taste.
Determine the size of an engagement ring?
Determining the ring size of your future wife is no easy task. You need to have some ideas. In the next section, we will provide you with advice about how to creatively and secretly find out the size for the perfect engagement ring.
First, you can secretly "steal" a gold or platinum ring from your girlfriend for a short time and have a jeweller determine the ring size. Or you can figure this out yourself using callipers. In this way, you can be sure that the ring will perfectly fit your future wife. Never try to determine the ring size using a ruler along. Note: you will need to choose a gold ring that is often worn by your girlfriend. Many women own rings that do not fit them well.
If this is not possible, you could enlist the help of one of your girlfriend's friends. They will certainly be able to help you in a situation like this!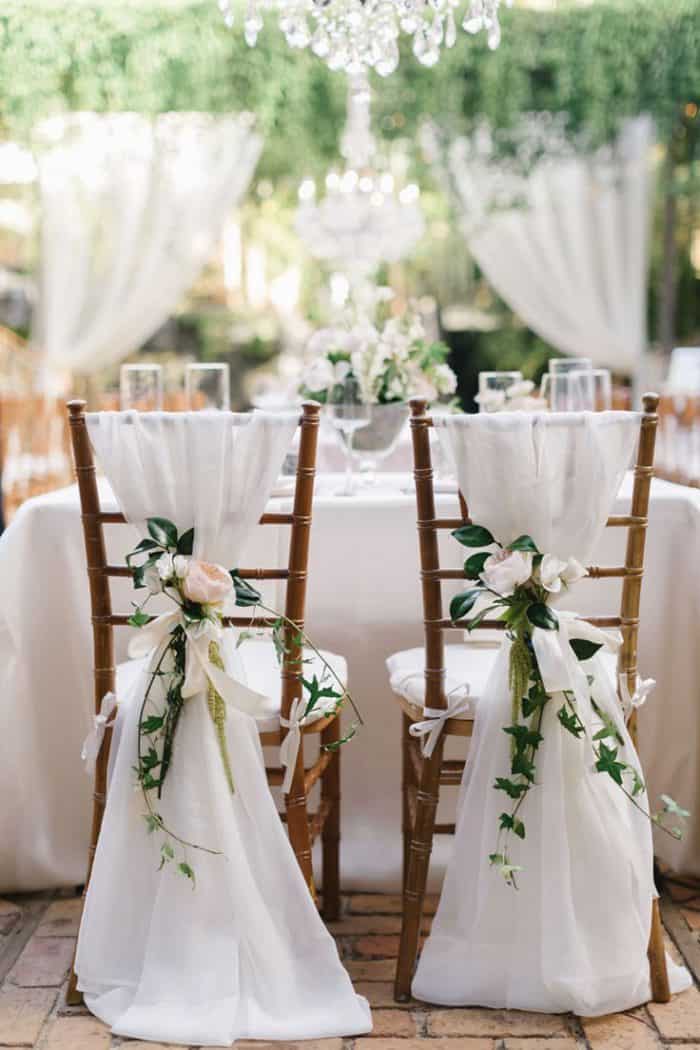 The last possibility would be to indirectly ask your girlfriend. However, you need to be particularly clever to make sure that your plan remains a secret.
Engagement rings trends for 2014
The current trends in engagement rings can be seen simply by entering a jewellery shop like www.weddingrings-gold.com. As always, white gold rings with diamonds are a favourite. This trend originated in the US, possibly from Hollywood. The trend has spread throughout the world. A gold engagement ring with diamond brings conjures up the thought of high costs. The old rule of thumb is that the ring should cost the equivalent of three monthly salaries. Of course, this is possible, but it is not obligatory! There are some very elegant but inexpensive promise golden rings in our shop that don't hold to this rule of thumb but they are still great and will definitely satisfy almost every woman.
If you choose for a gemstone other than diamond, the price will generally be lower. However the choice of gemstone and colour is not a trivial matter. Blue sapphires, however, are quite popular because blue symbolises trust.
There are also those who prefer more extravagant forms that are more striking than the traditional diamond engagement ring. The biggest factor in choosing an engagement ring remains the material – most decide for gold alloy (14-karat and 18 karat-gold) or platinum 600 or 950. Combined with a 0.1 or 0.2 karat diamond, this makes for a classic but elegant engagement ring.
 You can find Handcrafted Wedding Bands from Germany only in our online shop