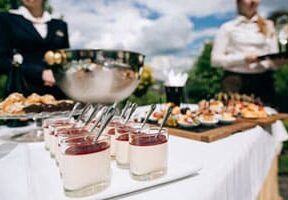 Oct 28
The Necessary Documents for Civil Partnership in UK
When giving notice, you will be asked to produce evidence of identity and nationality – preferably your passport or birth certificate – and proof of residence, e.g. an electricity or telephone bill. With a birth certificate, another form of identification is required – driving license, medical card, ID card or nationality document stating date of birth.
It is important to note that certain documents will be required if any of the following circumstances apply:
• proof of your parent's or guardian's approval if you are under 18. The relevant form can be obtained from the register office
• evidence if either party has been through a marriage or previous partnership of how your marriage or partnership ended:
• in the case of divorce, your Decree Absolute bearing an original stamp from the issuing court, with an English translation if appropriate
• if you have been widowed, the death certificate of your former spouse
• if you have been in a previous civil partnership, proof of dissolution or annulment of the previous civil formation
• a passport, Home Office Document or other official identity document, with an English translation if appropriate, if born outside the UK
• Deed Poll, Change of Name Deed or Statutory Declaration if you have changed your name.
Fees
Fees are set nationally by Parliament for register office ceremonies held in England and Wales and are regularly reviewed.
A fee will be payable for:
• giving the notices of intent to enter a civil partnership; this is per person in each register office where notice is given
• conducting the partnership registration and one copy of the civil partnership certificate. The fees vary from venue to venue for partnerships in private approved premises. This fee is payable on the day of the ceremony, so be sure to have cash available.
Civil Partnership in approved premises
Each local register office holds a list of approved premises in its district. These include banqueting suites, stately homes and other buildings of historical interest. If you have a civil formation at approved premises, the Civil Partnership Officer will Charge a higher fee to take into account the additional administration, time and costs involved in travelling to the venue. The fee will also vary depending on whether the ceremony is to be held on a weekday, Saturday, Sunday or Bank Holiday and is payable in advance. Although these charges are set local ly, they tend not to vary significantly from area to area.
The law does not allow for civil formation to be held in the open air, in a tent or marquee, in any other movable structure such as a boat or a hot air balloon, nor in any building that has present or past connection with any religion.
Some venues can only hold the ceremony and you will have to find another venue for the reception. At other venues it is negotiable and some will only allow the ceremony if you have a reception as well. In any case, you should contact the manager or owner of the premises to make provisional arrangements before contacting the register office.
• Notice of intention to form a civil partnership must be given in the district(s) where you both live and the certificate presented to the register office in the district where the ceremony is to be held if they are not the same.
• The same residency rules of seven clear days apply.
• The ceremony may take place at any time within 12 months from the day on which notice was given.
Suggestions for Music, poetry and readings (see poge 40 of civil ceremony)
Civil Formation Abroad
Civil partnerships may take place abroad providing the country has existing legislation for such partnerships. You should contact the Consulate/Embassy for the relevant country for advice on what documentation will be required or contact your local register office for further information.
Civil Partnership Ceremony – Register Office
The choice of venue is yours as you can hold the ceremony at any register office in England or Wales. Obtain addresses from local authorities, telephone directories or the internet.
Refer to Checklist 6 'Civil Ceremony – Register Office
□ Identify the register office of your choice
□ Telephone the register office to provisionally book the ceremony
This can be arranged up to 12 months in advance
□ Call in person at the appropriate register office(s) to give notices of your intention to form a civil partnership and to pay the fees for giving notices – see 'Legal Preliminaries'. It will be necessary to produce evidence of identity for both parties – see 'The Necessary Documents
□ Make an appointment with the Civil Partnership Officer to discuss the following details:
• confirm the date and time of ceremony
• how many guests can be accommodated
• type of ceremony – Standard or enhanced with the addition of extra non-religious declarations or poetry readings of your choice. The Civil Partnership Officer may be able to offer suggestions if required
• the policy on playing appropriate music of your choice providing it has no religious overtones. The Civil Partnership Officer may be able to offer suggestions if required
• the possibility of including either party or both being 'given away'
• the policy on confetti, photography and video recording
• the possibility of having the ceremony broadcast live on the Internet and the cost
• provision of flowers
A silk flower arrangement will be provided or you can arrange to supply your own flowers
• location and quantity of parking space for guests' cars
• amount of fees and details of payment
□ Choose at least two adult witnesses (this is a legal requirement)
Civil Partnership Ceremony – Approved Premises
Many stately homes, prestigious buildings, hotels and restaurants – all of which make great backdrops for your photographs – are licensed to hold civil partnership ceremonies. You can obtain details of approved venues from local register offices or on the internet.
Refer to Checklist 7 'Civil Ceremony – Approved Premises'
□ Decide whether you prefer to have just the ceremony or both the ceremony and reception at the venue
□ Identity approved venues in the required area (obtain details from local register office or on the Internet)
□ Enquire whether they offer facilities for the ceremony or both the ceremony and reception
□ Establish compatibility of venue with proposed style of ceremony
□ Request brochures and prices
□ Ascertain their hire charges for the room(s) and whether they offer exclusive use of the venue and the cost
□ Establish availability
• date
• time
• room(s) (depending on the number of guests)
□ Choose at least two adult witnesses (this is a legal requirement)
Booking the Civil Partnership Officer
□ Telephone the register office to provisionally book the Civil Partnership Officer
This can be arranged up to 12 months in advance
□ Call in person at the appropriate register office(s) to give notices of your intention to form a civil partnership and to pay the fees for giving notices – see 'Legal Preliminaries'. It will be necessary to produce evidence of identity for both parties – see 'The Necessary Documents', p
□ Make an appointment with the Civil Partnership Officer to discuss the following details:
• confirm the date and time of ceremony
• proposed venue
• number of guests attending
• type of ceremony – Standard or enhanced with the addition of extra non-religious declarations or poetry readings of your choice. The Civil Partnership Officer may be able to offer suggestions if required
• the policy on playing appropriate music of your choice providing it has no religious overtones. The Civil Partnership Officer may be able to offer suggestions if required
• the possibility of including either party or both being 'given away'
• the policy on confetti, photography and video recording
• amount of fees and details of payment
Booking a venue for the Ceremony only
□ Make an appointment with the Venue Manager to discuss your requirements:
• confirm the date and time of ceremony
• number of guests attending
• ask whether there are any weddings or other civil formations on the same day
• check on easy access for any elderly or disabled guests
• Provision of flowers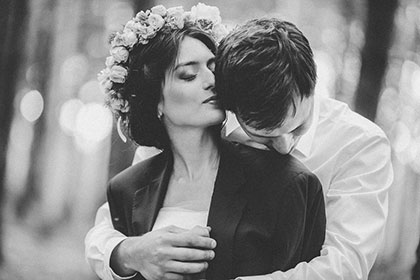 Specify the type and color if you wish the venue to provide them or you may prefer to ask your own florist
• the policy on confetti
• location and quantity of parking space for guests' cars
• discuss the estimated cost and ascertain whether VAT is included
• request a detailed estimate in writing
□ Confirm acceptance in writing and enclose the required deposit
□ One week before the ceremony
• telephone or call round to check the final arrangements
• confirm the final number of guests
Booking a venue for the Ceremony and Reception
□ See 'Booking a venue for the Ceremony only' above
□ Refer to 'Reception