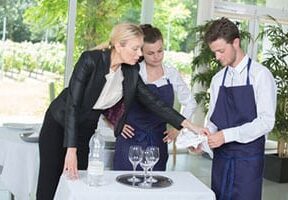 Jul 16
Transport for the Dream Wedding Day – Plan my Wedding
Your wedding day is a chance to fulfill your fantasy of being driven in style – think pink Cadillac, London bus, horse-drawn carriage, rickshaw, classic American car, or a good old Roller. You don't have to pay for transport for all your guests, but at least think through how people will move between venues, and provide information on travel arrangements. Whatever your choice, these are the times when you may need transport at your gay wedding:
• On the stag or hen night
• To the ceremony – for you and any special guests
• From the ceremony to the reception venue – for you and possibly all your guests
• From the reception to homes or hotels at the end of the wedding – for you and your special guests
• To the airport, etc., for the honeymoon.
Of course, if it's not a great distance, why not walk with your guests from the ceremony to the reception (although keep a taxi number handy in case of sudden downpour). When you are hiring transport, prices are usually based on an hourly rate and mileage allowance with a rate for extra miles. Some companies also offer packages for the day or half-day. Vintage and classic cars tend to be more expensive because they require a lot of maintenance and are expensive to insure.
Most transport companies will decorate the cars with ribbons and flowers to suit your wedding theme. Often there will be a complimentary bottle of champagne.
If you are on a tight budget, hire a fancy vehicle for one part of the day – for example, between the registry office and the venue, or to drive away from the reception. Remember, you have to be interviewed by the registrar before your ceremony so you'll need to arrive before most of your guests, so a grand arrival might be wasted on a few passers-by, but if it makes you feel special, go for it anyway.
If there is some distance between the two venues you may want to provide a coach or taxis for your guests. If you are hiring ordinary transport, such as a coach, and don't mind about the vehicles not being dressed for a wedding, ask for quotations without mentioning the fact that it's for a wedding. I can almost guarantee the price will be cheaper. People are used to getting themselves from churches to wedding receptions and home again, so don't feel obliged to provide transport, but make sure your attendants have the telephone numbers of taxi services in case of, for example, a sudden downpour, people getting stuck without a lift, or being too tipsy to drive home.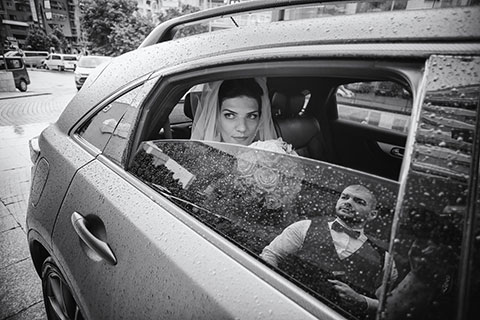 If you want to arrive in style at your civil partnership, there are some fabulous options. Some companies offer fleets of vehicles such as vintage open-top cars, stretch limousines and cool American classic cars. Or you can hire a classic posh car such as a Bentley Arnage or Rolls Royce Phantom. Once you step inside the car, with its plush leather seats, soft carpet and handcrafted panelling, you feel like the Queen. One company even offers a classic Jaguar with the number plate GAY.
If you don't fancy a car, another option is a horse-drawn carriage. There are various companies offering this service, or you could ask local riding stables for recommendations. Alternatively, what about a London bus? The old Routemaster buses, with the jump-on entrance at the back, are now hired out around the country and are a good size for wedding parties, often taking up to 80 people. Another fun option in London, if your journey is relatively short, is to hire cycle rickshaws. Or in certain parts of the country you can hire a steam train to add novelty to the occasion.
Money-saving tips
• Ask friends or relatives who have an unusual car to provide transport.
• Dress up your own car with a ribbon on the front and bows on the door handles.
• Try something a bit wacky, like turning up on the back of a tractor or motorbike – but be careful it doesn't spoil your outfits.
• Avoid paying for waiting time and just have the vehicle take you from home to the venue, or away from the reception.
• Negotiate a discounted rate with a local taxi company and ask them to provide their best car for you in return for your guests using them at the end of the evening.
Top tips
• If the journey is complicated, ask the company to research the location and journey time in advance.
• If you want transport for your hen or stag party, negotiate a good deal with whoever is providing transport for your wedding.
• Look in classic car magazines for ideas of transport to fulfill your dreams.
• Put everything in writing and have a contract.
• Buy ribbon from florists or other wedding suppliers specifically to decorate your cars.
Some upmarket venues have their own classic cars that you can be driven off in at the end of the reception. Two of our friends did this just to mark the end of the day and have the glamour of travelling in style, even though they were actually staying in the venue (a castle) that night. The chauffeur drove them around for half-an- hour to give them a breather, while guests who weren't staying the night departed. It is a good idea to have a little space to yourselves on your wedding day.
When you get your estimates record them in the Budget Planner. Use the final column to record your final, agreed quote.
Questions to ask the car hire company
• Can you see the insurance cover?
• How will the driver be dressed?
• Are ribbons, etc. included in the price?
• What is the fall-back position if there is a problem with the car?
• How long has the company been operating?
• Can you see references?
• Will the vehicle be covering only your wedding that day?
• How many cars does the company own?
Warning
Go for an established, reputable company that is likely to be still trading when your special day comes round. Unfortunately, the mortality rate in car hire companies can be high.