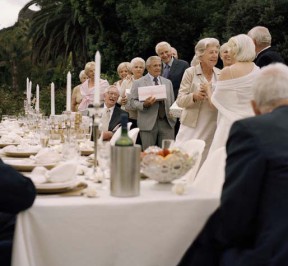 Jul 23
Budgeting – Wedding ideas
How much will it cost?
Getting married is notoriously expensive. Some couples are more than happy to spend out a great deal on this, the most showy day of their lives; others may have to save money wherever they can, especially if the bride and groom are footing all the bills themselves. Although the bride's father traditionally pays for the largest part of the wedding, these days many couples contribute to the costs. Whoever is paying, it is worth finding out beforehand just how much each stage of the wedding is likely to cost so that you can budget accordingly and cut costs if necessary. That way all of you will be saved nasty surprises when the bills arrive!
Clothes
The clothes that are bought or made ready for the big day can eat up a sizable part of your budget. The wedding dress is often the focus of the preparations for the bride, and not surprisingly; she wants to look her very best on this special occasion, and having the dress of her dreams may be part of that.
Many wedding dresses can be bought for around £200 or less, but the material is unlikely to be of first-class quality; for anything a bit special you are more likely to pay about £400 or more. Of course some incredible creations can leave you little change out of £1,000, but few brides (or their fathers!) can spare that much for one garment. Costs can be reduced considerably by making your own dress or having it made, and you will certainly be able to afford something more special for the price you would have paid for an off-the-peg dress. Hiring or borrowing is, or course, even cheaper.
If you have a limited budget for your dress, don't let sales staff pressurise you into buying something beyond it; this is another good reason for having someone with you for moral support. Insist that they show you dresses that are within or very near your price range. And don't forget the cost of all the accessories, these can add up alarmingly quickly. Bridal shops can charge you a lot for accessories such as shoes, headdresses, underskirts, hats, etc; if possible get them somewhere else, where they will be much better value, or in the case of things like headdresses and petticoats you could make your own.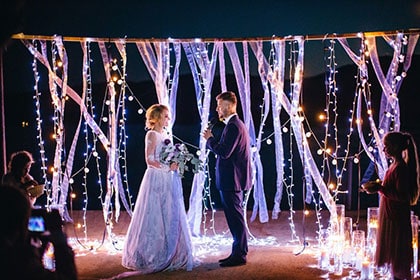 Many grooms have a new suit made for the wedding, and generally this will cost at least £100 if it is made-to-measure; an off-the-peg one will be cheaper if you can find a good fit. Hiring morning suits or other clothes is not terribly
expensive, but it does mean that the best man and the other men in the wedding party, such as the bride's father, groom's father and ushers, will also have to pay to hire similar outfits.
Clothes for the attendants, especially if you have lots of bridesmaids and pageboys, can also be very expensive. Many bridesmaids these days contribute at least something towards the cost of their outfits but you should not demand that they do so. As with the bride's outfit there are many 'hidden' expenses such as the bridesmaids' shoes, headdresses, petticoats, etc.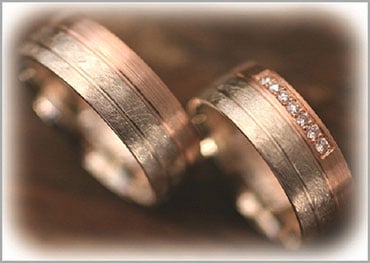 Rings
Engagement rings are often bought before the couple start to count the cost of the wedding, so you may have been more extravagant at this stage than you will be later! The cost of an average engagement ring is around £200, but of course they can be much cheaper or very much more expensive. Wedding rings tend to be cheaper as they are not generally set with stones or of unusual designs; the cost will probably be under £100 each unless they are of platinum or very heavy rings in 18ct gold. Some couples just buy a wedding ring for the bride, but more and more grooms these days are wearing rings too, and this of course doubles the expense. Before you start planing your wedding ceremony think about buying your vintage wedding rings on time from our goldsmiths in Germany!
Stationery
If you have your wedding stationery specially printed with your own details you can expect to pay around &80-S.100 for invitations and orders of service; the price will vary depending on how many of each you order. If you have your stationery designed for you the cost could be more or less, depending on the intricacy of the design and whether you want any special card, etc. If you extend the range of your stationery with matchbooks, placecards, tablecloths, serviettes, thank you notes, etc, your bill will be still higher.