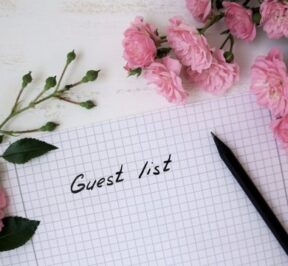 Sep 30
Wedding Guest List Guidelines
Choosing the wedding guests can be one of the most contentious parts of the wedding preparations, as the different people involved may have different priorities. Parents and parents-in-law will often want to invite relations of all degrees as the wedding is a rare chance for a full-scale family get-together. Bride and groom are often more interested in inviting friends that are more immediate – colleagues from work, close friends from school and college days, etc. So you will all need great tact and consideration to avoid falling out over this most crucial question.
If you want an intimate wedding, you may be looking at between 10 and 40 guests, or for an extravaganza, anything up to around 500. When compiling your list, think of family, friends, work colleagues and other areas of your life, such as sports teams, knitting circles, book clubs, neighbours, drinking mates, ex-lovers, etc. It can soon tot up. You also need to decide if you want to invite partners of colleagues, for example, whom you may not know very well. The other big decision is whether or not to invite children. Our caterers charged full price for children over the age of eight – so they don't come cheap.
After you have compiled your initial list, question who you really want to invite. A friend told me of a good test – if you wouldn't sit down and chat to your potential guest for at least half an hour, why are you inviting them? More to the point, why do you want to inflict them on your other guests? (Be careful not to leave the list lying around in case someone pops over and sees they are not on the list, or they have a question mark by their name.)
Wedding Guests Limit
You may have to limit numbers due to restrictions at the venue. Even if a licensed wedding venue can cater for larger numbers, their wedding licence will specify the maximum number for the ceremony, which is often smaller, so you may want to find the venue first and then decide who to invite.
If you want to invite more people than you can fit in the ceremony room, consider having two or even three sets of invitations, inviting people to the ceremony, the reception and/or the party afterwards. Since it can often be tricky to invite only a few people from your workplace, this might be a way of accommodating more colleagues. If you choose this option, make sure you handle it sensitively so that people don't feel like B-list friends, or arrive in the middle of speeches and feel like a spare part. Try to have a gap between the meal and the evening party, which will also enable you to have a chance to change and have a quick rest.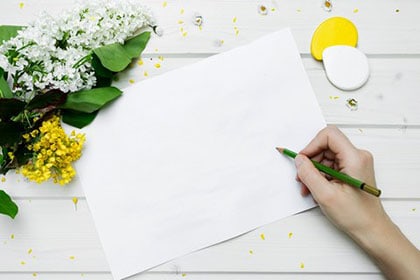 Make a Several Wedding Guest Lists
Make an A-list of people you definitely want to invite and a B-list of people you would like to invite if you can afford to, or if people on your A-list drop out. Another useful aid is to do a mock table plan. If you find people hard to place, think about whether you really want to invite them.
Relatives in Your Wedding Guest Lists
Happy the bride and groom with few relations! This makes for a guest list that is simple to put together. However, if you have numerous relations scattered all over the country (or even nearby), you will have to make the difficult choice of which ones to invite and which ones to leave out. Are they close family friends as well as relations? Have they always taken an interest in the bride or groom, or have they rarely seen them? Will they expect to be invited? Will they be offended if they aren't invited? Are you going to set a limit of consanguinity – for instance invite anyone up to a first cousin, and no-one beyond that?
Friends in Your Wedding Guest Lists
These fall into two categories – friends of the family, and friends of the bride and groom. They can be anything from the girl next door or childhood playmate to college room-mate or best friends at the club. The bride and groom may have to be ruthless about which of these friends can and cannot be invited. If both bride and groom are from the town where the wedding is taking place, it may be possible to invite work colleagues, casual friends, etc., to come and see the marriage service even though there might not be room for them at the reception. Obviously this doesn't work so well if the wedding is some distance away from the groom's home town. Some couples surmount the problem by having an informal party in the evening for friends, so that they don't feel they've missed out.
Children in Your Wedding Guest Lists
Children can be invited with their parents, or you can invite the parents only at your discretion. Make it clear one way or the other on the invitations. If children are being invited make sure that the reception is suitable for them – for instance, is there somewhere where they can play if they get bored?
Self-invited Wedding Guests
You may also need to account for a few people who'll invite themselves. People are either overexcited about the thought of attending their first gay wedding, thick-skinned, or desperate for a night out. Either have a ready answer or an elastic budget! You can also rely on at least a certain number of invitees not being able to attend or dropping out.
Practicalities when making Wedding Guest Lists
The invitations are generally sent out by the bride's mother or the bride herself, so the groom's mother usually supplies a list of relations and friends who should be invited from their side. Although it is the bride's family that pays for the reception, it is a little unfair for her to have substantially more guests than the groom; the best idea is to set a rough number of guests as a total and to suggest that the groom's family supplies half that number.
Special Requirements for some of the Wedding Gests
Guests who live in distant parts of the country – or perhaps even abroad – will probably need overnight accommodation for one or more nights. Ask around tactfully among your friends and relations near the town where the wedding is to be; the bride's parents may be able to put up some of the guests, but remember that they will have plenty to do at the last minute without having to be host and hostess as well. An alternative is to book the guests into a bed and breakfast guest-house, either at your expense or at theirs.
Guests from far afield will find it invaluable to have a map and written instructions for finding the church or registry office and the location of the reception. Guests from the locality may still need instructions for getting from one to the other. Transport may also be a problem: make a list beforehand of who will go in whose car, so that no-one is left without a lift on the day.
Suggest to your guests that they indicate any special requirements when they accept the invitation – for instance, special diets, need of transport, use of a high chair at the reception, wheelchair bound, etc. Then you will be able to make sure that your guests enjoy your wedding day as much as you do.
Guest Accommodation
□ Arrange overnight accommodation for family and guests, if required
• at a hotel (you may be able to negotiate a group discount)
• with nearby friends or neighbours
□ Confirm all arrangements in writing
• date
• time of arrival
• length of stay
• cost
□ Send a copy of the confirmation to relevant guests
□ Produce a schedule with the suggested columns: Name of Guest, Name of Hotel or Neighbour, Length and cost of stay, Hotel/Neighbour, Guest
□ Alternatively, provide guests with a list of nearby hotels and guesthouses with prices
□ Buy small token of appreciation if neighbours provide accommodation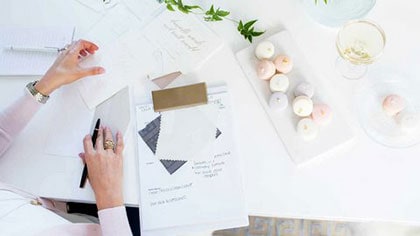 Guest Hospitality
□ Arrange light refreshments at home on the wedding day for bridal party, attendants, photographer, etc.
□ Decide whether any additional hospitality will be offered other than on the wedding day
□ Make any appropriate arrangements
□ Produce a schedule with the suggested columns
Stag and Hen Parties Guest List
Although it's really the best man's job to make all the stag night arrangements and the hen night is the responsibility of the chief bridesmaid, if you have strong ideas on what you want to do – or definitely don't want to do – let them know firmly and early on. So choose well! Make sure you've discussed what kind of event you want to have beforehand.
'Stag and Hen Parties' Checklist
□ Decide on the type of party and the venue
□ Book the venue
□ Arrange any catering
□ Book any entertainment
□ Compile an invitation list with the suggested columns
□ Send out invitations and record responses as they arrive
□ Arrange transport, if required
Pictures from: freepik . com