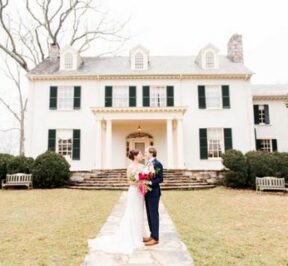 Dec 24
After the Wedding Main Checklist
Now that the formalities have been conducted, all that remains are some administrative tasks such as informing relevant people and organizations of your change of name, thanking all the people who helped make the day run smoothly and ordering the wedding photographs.
□ Obtain some photocopies of your marriage certificate, as many organizations will require a copy when you notify them of your change of name
□ Advise any change of name and address
There is no legal requirement for the bride to change her name. She can retain her own name completely, or continue to use it for business purposes only
□ Write outstanding thank-you letters for wedding gifts or donations and note the date on which you send them
□ Write thank-you letters
• parents
• attendants
• officiant
• suppliers
• helpers
□ Arrange for bouquet to be dried, pressed or mounted, if required
□ Send out a piece of cake, an order of service sheet or a DVD of the ceremony to people who could not attend the wedding
□ Produce a schedule with the suggested columns
□ Return any damaged or unwanted wedding gifts
□ Produce a schedule with the suggested columns
□ Obtain photograph proofs or view online
□ Produce a schedule with the suggested columns
□ Select photographs and place order
□ Collect and pay for video or DVD
□ Pay outstanding invoices
□ Arrange press report and photograph
□ Entertain both sets of parents, attendants and helpers
□ Make a will or revise existing one
Marriage automatically invalidates a will made earlier
After the Wedding Changes Checklist
You should inform some Organizations and people in case of changing your name and/or address after your Wedding:
□ Inland Revenue □ Motoring organizations
□ Employer/DSS □ Car insurance company(ies)
□ Bank(s) □ Membership secretaries of any clubs, associations, etc.
□ Credit card company(ies) □ Mailing lists for publications
□ Shops/stores re account cards □ Magazine subscriptions
□ Insurance company(ies) □ Mail order catalogues
□ Bank Registrar's Departments re shares □ Family Practitioner Committee re GP
□ Premium Bonds/National Savings □ Optician
□ Building society(ies) □ Dentist
□ DVLC re driving license(s)/car registration document(s)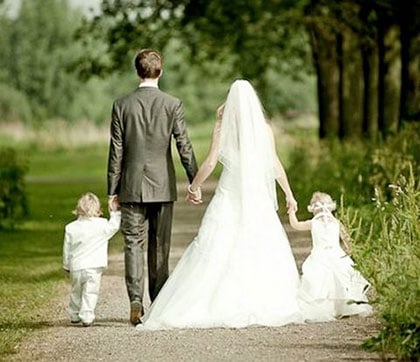 Buying a House or a Place to Live After the Wedding Day
These days more and more young couples are buying their own homes either before or when they get married, and many building firms are producing small homes that are an ideal size for young married couples who don't want too much space or garden to look after. A home of your own will give you a foothold in the property market as well as providing a place that feels as though it is truly yours, but of course it is also an expensive business.
Applying for Mortgages or Loans for buying a Place to Live After the Wedding
The mortgage will be your main consideration, as you will have to continue to pay it for 20-25 years. Mortgages can be obtained from building societies, banks and some other institutions; the companies have cycles when they have either a lot or a little money to lend, and even if you don't manage to get a mortgage as soon as you apply you may find that things alter in the space of a few months or even weeks. Some societies will give 100% mortgages to first-time buyers; others will require a deposit of around 10% and will allow the rest on mortgage. At this point generous parents sometimes make a donation or a loan of some capital to start the new couple off, which can be a great boon and mean the difference between a realistic mortgage and a crippling one.
Legal fees After the Wedding
Legal fees are another expense entailed in house-buying; these will include solicitors' fees, search fees, the cost of a survey by the building society and/or your private surveyor, land registry fees, and possibly stamp duty. In addition, you will have to pay the costs of any removals of furniture, etc., to the new house, although if you do not already own a great deal this can probably be done yourselves with a self-hire van.
After the Wedding Advice
The cost of setting up a home from scratch can be considerable; don't fall into the temptation of buying everything new immediately, but buy second-hand to begin with, or wait a little for your new kitchen units, wall-to-wall carpets, etc. You will find that you can actually get by on very little first of all, and can add to your collection slowly. The worst favour you can do yourselves at the outset of your marriage is to be up to your necks in HP repayments, which have a nasty habit of keeping ahead of the income coming in. Whatever living arrangements you choose, remember that you are setting up a home for yourselves; it is not your material possessions that are important, but the atmosphere you create around you for your marriage and for people who come to visit you.
New Home Customs After the Wedding
We're all familiar with the tradition of carrying the new bride across the threshold, but this is only one of many customs the world over for welcoming the newly married couple into their home.
• In Greece the mother gives the bride a glass of honey and water as she enters her own house for the first time, and sometimes the groom Is foot has to crush a pomegranate.
• In Montenegro the couple is presented with sweet basil, presumably in the hope that their marriage will be equally fragrant.
• In one part of Sumatra the bride and groom have to take an imitation siesta together in the village square to show that they are man and wife.
• In North Africa the groom's mother throws handfuls of dried fruit over the new couple, and also breaks an egg on the forehead of the mare or mule delivering the wife to her new home.
• In some South American countries, a new wing is added to the bride's family's home each time a daughter married – with the result that some of the houses become very large.
• In some West African tribes, the bride takes up her wifely duties ceremoniously, one by one, as she enters the new house. First she sweeps out the hut, then fetches water, prepares a meal and grinds com. When her mother-in-law considers that she is sufficiently proficient in these tasks, she instructs the bride to place a pot of beer in the hut as an invitation to the groom to join her.
• In one Central Asian tribe the bride and groom do not live together at first. She busies herself preparing their new a quoi, or felt tent, and its furnishings; during this lime the groom visits her secretly once a week. When the tent is finished the groom arrives ceremoniously to carry off the bride and his new home.
• In Greece the bride is traditionally accompanied to her new home by flute players, both mothers, and a procession of torchbearers.
Organizing an After the Wedding Party
Many couples these days choose to have an evening party for wider groups of friends when they have not been able to invite them all to the reception. This is an ideal opportunity for colleagues, friends from sports teams or clubs, etc., to give you their own good wishes for your married life and also to join in the celebrations. The venue for an evening party can be almost anywhere. Since you will probably be doing this in addition to a reception you may want to keep the costs down, so a hired hall will probably be perfect. If you want to do things more formally, perhaps to have a full meal or a formal dance, then again you can hire a room in an hotel or restaurant. Since the evening party is often specifically to entertain the couple's friends, it is appropriate for the couple to offer to pay for it themselves. This need not be an expensive undertaking; you could just provide drinks and snacks, or you could even make it a bring a bottle party.
Style of the After the Wedding Party
The style of the party is entirely up to you; choose it to suit your own preferences and the ages and interests of those who will be coming. You can have a disco or other music such as a jazz band, steel band or even orchestra; your local paper will probably give you plenty of ideas for entertainment. The food can be just crisps and peanuts or could be a full buffet or a formal meal. If you wish you could just have an evening celebration in a pub or club, where people could buy their own drinks and just have an excuse to get together and wish you well.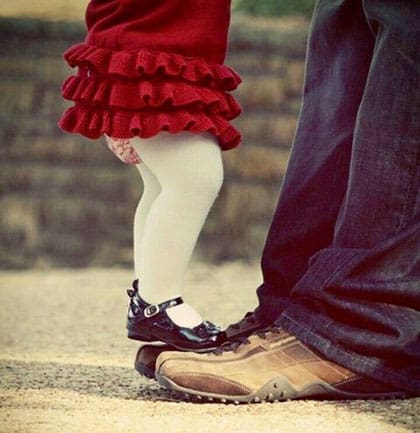 Timing of the After the Wedding Party
The timing of an evening party can be awkward, particularly if some people have been to the service and then have a gap of several hours to fill before the party. If groups of friends will be attending who all know each other you could suggest that they all go out for tea together, or that another of your friends entertains. Whatever kind of party you choose, make sure that it is one that needs the absolute minimum of organisation from you; you will have far too much to think about on the day to be bothered with organising yet another event.
You will need to decide too how much time you are going to spend at the party yourselves. Remember that you will probably be absolutely dropping by this stage; never underestimate the degree of exhaustion you are likely to feel at the end of the day! You may choose just to make a token appearance at the beginning of the party and then let the other guests enjoy themselves while you slip away quietly; this is a very good arrangement if you want to get away to an hotel, etc., the same night, and if you have some responsible people around in whose hands you can leave the rest of the evening's entertainment. On the other hand, you may want to be there till the bitter end yourselves – especially if you are planning to spend your first night nearby, so you haven't got far to stagger home! Or you may want to choose a compromise; stay for about half the party and then have your ceremonial 'going away', since you won't have had one at the reception.
After the Wedding Evening Party
Evening parties need not be confined to 'overflow receptions' for those on the fringe of your families. Evening parties in your absence can be a very pleasurable way of entertaining friends and relatives who have travelled from a distance for the wedding and are going to be staying the night in the locality. If you haven't had your reception at home the bride's mother may feel up to holding a small, informal get-together for favourite relatives, and again it is a courteous way to entertain the groom's family if they are staying in a town far from home. If both sets of parents live in your home town then it will be very easy for them to get together and go out for a meal, say, and relax after a busy day, letting someone else do all the hard work. You may even want to pay yourselves for your parents to go out for a meal, as a way of saying thank you for all the effort of the day, and the preparations leading up to it.
Whatever kind of evening party you plan, make sure that there is someone responsible and trustworthy looking after it, and that all the arrangements are quite clear about when to finish, clearing up, paying for hired halls, food, etc. Then there will be no loose ends for bemused friends and relations to try and sort out.
photos from freepik . com