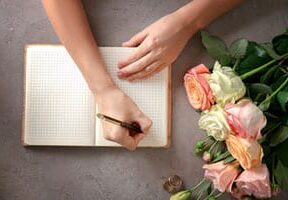 Dec 10
Celebrate your Decision to get married – Plan my Wedding
This chapter is about celebrating your decision and starting to dream about your wedding day. The first steps are great fun: creating a wish list for your perfect day – decide if you want a fairy tale castle, an intimate celebration, hundreds of friends and spectacular fireworks – it's your big chance to fulfill your fantasy.
If you are building up the courage to pop the question, you can either plan a complete surprise in a romantic location, or have a general discussion with your partner about civil partnerships, so that you come to a mutual agreement. I think the change in the law has presented quite a challenge to couples to decide how committed they are to each other. Either way, once you've made it, you will want to celebrate your decision. Then there's the proposal, choosing an engagement ring, announcing your decision to friends and family and throwing a party – a lot of exciting things to think about.
Now is also a good time to have a really frank conversation about what you both want from your lives. To help structure your ideas, write down all the things you both want to be, have and do in the next five, ten, fifteen and twenty years. See how your lists compare and see where you might need to compromise.
Whatever your strategy, at some point, you need to take the plunge. There is a lot of etiquette involved in traditional engagements, such as one of you getting down on one knee, telling parents first, and not wearing your ring until the engagement is announced publicly. As with any of the straight wedding traditions, you can decide what bits you want to pick out, or you can completely re-write the rule book – most of it can't apply easily because it is so gender-specific, but there are ways to adapt it. If you are popping the question, you may wish to choose a significant date or time – for example, when you are on holiday, on New Year's Eve, or the anniversary of when you met. Make it special and memorable.
James and John
James and John, were on a six-week round-the-world trip of a lifetime, when James decided to pop the question on their last night. 'I had bought a platinum ring before we left, but it was a bit stressful, making sure John didn't find it in the luggage or it wasn't stolen.' James set the whole scene up beautifully, as the couple were staying in a private villa within an exclusive hotel complex in Bali. He ordered champagne, set up his I-pod with speakers to play music from the film they first saw together, Beautiful Thing, and asked John to be his lifetime partner. John says: 'I was so overwhelmed; James took me totally by surprise.' He added: 'I had been a bit sceptical about civil partnerships at first, thinking it was too conformist, but after he asked me, I felt so excited and couldn't wait for our big day.'
Engagement rings
According to tradition, an engagement ring is supposed to cost the equivalent of one month's salary. Depending on how much you earn, this could be a very expensive purchase. Whatever your income, can you afford to spend a whole month's salary on top of planning for the wedding? Some would argue that it is better to spend money on the ring rather than the wedding, since the former will last a lifetime and the latter just one day.
If you do want to surprise your loved one with an engagement ring, you can find out their finger size using a handy online chart at yellobox*co*uk. To find an approximate ring size, take a ring your partner already owns and place it over the circles on the chart until you find one that is closest. The circles represent the size of the internal diameter of the ring. If you are off for a shopping trip to Paris or New York, you will need an international converter. Luckily there is another handy chart: yellobox*co*uk
If you don't feel confident about this method and can 'borrow' one of your partner's rings, take it to a jewellers and ask them to measure it. Or try one of your partner's rings on and see where it comes to on your finger, then mark this with a pen.
Carat refers to the weight of a diamond. It is important that this is not confused with karat, the term used to describe the purity of gold – 24-karat gold is pure gold. Clarity refers to the number of imperfections and their visibility to the naked eye, while the cut is used to describe the shape or outline of a diamond's front. Seventy- five per cent of all diamond gemstones today have the shape known as Round Brilliant – the most common shape for engagement rings.
Entirely colorless diamonds are supremely rare and precious – most diamonds have some trace of body color, and many are quite deeply colored.
Another 'C' to ask about is conflict. The campaign group Amnesty says: 'Conflict diamonds are those sold in order to fund armed conflict and civil war.'
The charity has produced a guide explaining how consumers can make a difference. It recommends that shoppers ask retailers the following questions about the diamonds they are buying:
• Do you know where the diamonds you sell come from?
• Can I see a copy of your company's policy on conflict diamonds?
• Can you show me a written guarantee from your diamond suppliers that shows that your diamonds are conflict-free?
• How can I be sure that none of your jewellery contains conflict diamonds?
You can access the guide on amnesty*org*uk.
You may want to choose a ring with a gem related to each other's star sign. There is a handy table at yellowbox. co.uk
You also need to choose a metal – usually gold, silver or platinum. Other options are white gold – a gold alloy (a mixture of two or more metals) that has a silver or grey color – and palladium (platinum metal group alloyed with gold), which some jewellers are using to make rings and which is cheaper than gold or platinum.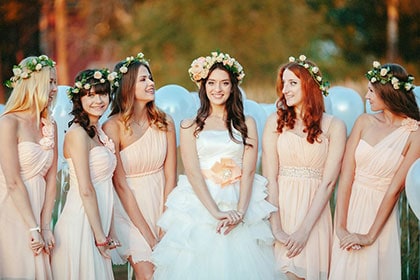 If you both want a ring, expect to spend a Saturday shopping. In London, the main street for jewellery is Hatton Garden, a street in Clerkenwell. There are nearly 300 jewellery businesses in the area with the UK's highest density of diamond shops. In addition to high street stores, there are plenty of online jewellers, or you can design and make your own rings at https://weddingrings-gold.com/
Think about your personal circumstances and preferences, but don't see the buying of rings as a test of how much you love each other.
When you get your estimates keep them in a file or record them in the Budget Planner, and then when you have decided on the best price and supplier, fill in the final column of the Budget Planner.
Start spreading the news
Decide who you wish to tell first about your good news. If you aren't sure of how some of your relatives will react, think about telling close friends before family. Some people send out engagement cards. You can find some gay-themed ones on lavenderlifestyles*co*uk. Or you can put an announcement in the 'hatches, matches and dispatches' sections of the press – either in your local paper, in a national newspaper, or in the pink press. Newspapers generally want the written consent of both parties before publishing an engagement notice. The traditional place for announcements is The Times newspaper. They are usually charged on a per word basis, with a minimum word count of 10 words, while photos or boxes around the text are charged extra.
Make sure you are happy to be outed locally, as you may attract some media attention. The local papers may want to feature your wedding, especially if it's near the anniversary of the law changing.
When you get your estimates, fill them in on Table 2 Budget Planner and then when you have decided which paper to put your announcement in, fill in the final column on the plan or on the table you have downloaded. A cheaper option is to get on the phone and tell family and friends, or send out an e-mail, or a 'save the date' card.
Think through how you are going to tell anyone who doesn't know you well, or those who might have a less positive response. Do you want to meet face-to-face to get an immediate reaction that you can respond to and thrash out, or do you prefer a letter or e-mail to give people time to digest the news? In some circumstances, it might be a bit like coming out again, or it may actually be coming out for the first time to some members of your family or colleagues. It is an emotional time, but try not to let anyone spoil the enjoyment of planning your wedding.
Throwing an engagement party
Getting hitched is a great excuse for a party and it can be a good trial run to see who behaves badly! You can make it quite informal at your local gay bar, or at home, or have a lavish event in the private function room of a restaurant or hotel. You'll find gay-friendly venues at gay-friendly-wedding-venues*com.
Think about who you are inviting to the engagement party – will they expect an invitation to the wedding? If you can't invite everyone, you might need to make it clear that the wedding will be for family and close friends only. If you do want to invite everyone, you may need to do some homework first to work out your budget, etc.
Seraphim
We don't normally like being the centre of attention, but it was really nice having people from different parts of our life meeting each other for the first time, getting on really well and 'celebrating' us.
We've been pretty lucky with our parents. My father has always been alright about it, though I'm sure he's privately disappointed, and my partner's parents have been great after a very shaky start. We were very surprised when my father described the day as 'a sort of wedding' and my partner's parents were miffed that they weren't included in the actual ceremony! That's been very touching and it was just very nice to realise that everyone was so pleased for us.
I guess my advice would be – if you know you want to be together, DO IT! And make sure that the day is for you and you do it your way. Savour it and try to remember as much of it as possible.
Somehow I feel even more entwined with my partner (dare I say 'wedded'!) but can't really say why, it just feels different in a very nice way. Perhaps it's about validation and knowing that you are legally recognized. I like the fact that my partner is now my legal next-of-kin. And I still think of her as my
partner – we don't do the 'wife' thing!
Seraphina Granelli, Retailer, London
When you get your estimates fill them in on Table 2 Budget Planner and then when you have decided on the venue for your party, fill in the final column of the planner. (Or use the table you have downloaded).