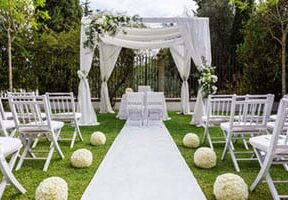 Jun 28
Headdresses wedding
Flowers are very attractive as headdresses for your wedding; they can be used in many different ways, from single blooms to entire garlands. The flowers may be real or imitation; if you want to use real flowers in your hair on the day check the details with the florist when you order your bouquet.
1 White side comb holding trailing strands of tiny flowers.
2 Circlet of white and colored flowers round a topknot.
3 Exotic-looking wreath of large net flowers and leaves.
4 Floral headdress holding a veil in place.
5 Circlet of large and small silk roses and colored ribbons.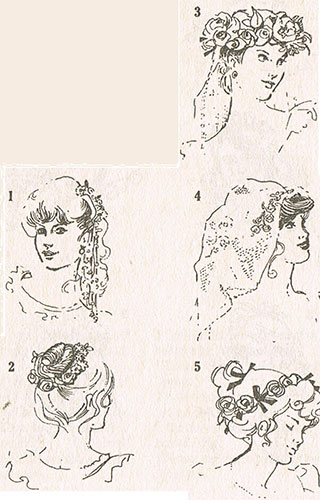 6 Ivory rose and rose petals decorating a chignon.
7 Wreath of white lilies.
8 Circlet of colored flowers and ribbons.
9 Half-circlet of white and colored roses and stephanotis.
10 Circlet of tiny flowers with starshaped trim.
11 Side spray of flowers and stems.