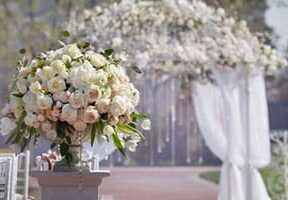 Dec 26
Introduction and Organizing your wedding – useful information
Congratulations on taking the first steps towards planning your perfect wedding day. The fact that same-sex couples can now make a legal commitment to each other akin to marriage is fantastic. And whether you want to celebrate your civil partnership with an intimate gathering of close friends or a massive extravaganza, this wedding planner will guide you through all the possibilities. It will give you ideas for styles, themes and money-saving tips, and enable you to identify key priorities. It will guide you step-by-step through the different stages of planning your wedding, from the proposal and booking a registry office to choosing a venue, deciding on flowers and entertainment, organizing speeches and setting a running order for the day. The wedding planner includes useful checklists and charts to help you set budgets, monitor quotations and make sure you have remembered all the details. There are also key questions to ask suppliers to check you are getting the best service and value for money. As well as relating some of my own experiences, I have included practical advice from wedding organizers, caterers and many other suppliers.
Organizing your wedding can be a bit of an emotional roller coaster, with big decisions to make, family pressure and even stress between the two of you. The main thing is to focus on what you really want and why you are doing it. To encourage you through the planning process, I have included some thoughts and tips from gay men and lesbians who have already tied the knot. Some have had traditional weddings in morning suits and frocks, while others have had intimate ceremonies with close friends.
You may want to adapt some elements of a traditional wedding, or create your own unique style – there are no rules. Your actual wedding day will rush by in a flurry of excitement and emotion, so make sure you enjoy the build-up and have fun planning it.
My journey from straight to gay weddings
The first time I got married, I looked up weddings in the Sydney Yellow Pages, found a registrar who held ceremonies in his front room, and booked him for a month later. I was 24 and marrying my Australian boyfriend in high dudgeon, as this was the only way we could live together in England. We wanted to be together, but wouldn't have bothered to marry if English law had recognized our unmarried union.
A month later, I ironed my only frock. My mother told me I should have something borrowed, something blue, something old and something new. I borrowed a ring, wore blue pants, had an old lace hanky and new flip-flops, but that was about the only tradition we adhered to. We had two witnesses and got married in the registrar's front room. We followed it up with a slap-up meal of fish and chips with champagne in the local pub. The whole thing cost less than £100. Shortly afterwards we returned to the UI< and I started working in a hotel that ran two weddings every weekend. My first marriage lasted only a few years and, when I turned 28, I realised I preferred women. Fifteen years later, I began planning my own gay wedding.
I met Laura at a women's group in London. It turns out she was brought up in a village ten miles away from where I grew up – practically, the girl next door.
Given my experience, I was a bit wary about getting married again and hadn't wanted any commitment ceremony before the law changed. Aren't a mortgage, a shared editorial business and two toasters enough? However, when the Civil Partnership Act was passed in March 2005, I realised its significance. Gay couples can now enjoy nearly all the same rights as married straight couples and it is the first time that same-sex couples have been legally recognized in our society. It really is a monumental step forward for all gay men and lesbians.
In April 2005, for our 10th anniversary of meeting, Laura and I went on holiday to Greece. I decided to propose at the Parthenon, overlooking Athens. It seemed romantic to me. 'Laura,' I gasped, for dramatic effect. 'I've got something to ask you. Will you marry me?' Happily, she said yes.
On our return, I started researching wedding venues. Press reports at the time indicated that 30-40 per cent of hotels refused gay custom. So I was explicit in my e-mail requests, saying it was for a civil partnership ceremony and that I wanted to be reassured that I wouldn't experience any homophobia. About 35 per cent of venues didn't bother to reply and a couple of others certainly didn't seem very friendly. This set me thinking, and I woke up one Sunday morning with an idea for a new business.
Luckily, it was a Bank Holiday weekend and within two days I'd written a business plan. Laura prepared the cash-flow forecast, while I wrote the website copy and found a web developer. We then registered the domain name – gay-friendly-wedding-venues*com – and designed the front page. We launched in July 2005.
Within the first year, the website attracted over 800 advertisers, ranging from bishops to balloon companies, ships to castles. We won an award for best start-up business and a grant from an enterprise support organization.
When the law changed in December 2005, I also ended up defending our right to marriage on national television, radio and in newspaper articles. Laura and I were even interviewed by
the TV news programme 'Good Morning America' and a Korean news station. As well as the knowledge gained from setting up the business, I am able to share my experience of planning our own wedding in this wedding planner.
I feel Laura and I grew even closer as a result of organizing our wedding. We took time out to focus on what we both wanted, and learned more about each other. It was a bonding experience and felt like an enormous privilege to be living in an era when we can celebrate our love and be legally recognized. We also had a lot of fun – as well as a few nervous moments – planning such a big gathering of friends and family. In the end, it was a fabulous day and one that we will treasure forever.
I hope this wedding planner will help you to enjoy the planning stages and have a fantastic pink wedding. You deserve it!
History being made
The build-up to the change in the law in the UI< began in June 2003, when the Government published a consultation document outlining its proposal to set up a civil partnership registration scheme for same-sex couples.
The responses to the consultation were summarised in a document that can be read at: womenandequalityunit*gov*uk. On 30 September 2003 the Scottish Executive published a consultation paper on the devolved aspects of a civil partnership registration scheme for same-sex couples. A similar consultation exercise was carried out on proposals for a civil partnership registration scheme in Northern Ireland, in early 2004. The Civil Partnership Act 2004 covers the whole of the UK, but takes account of the different legal frameworks in Scotland and Northern Ireland.
The 'Bill is published
The Government published the Civil Partnership Bill on 31 March 2004. It was then debated in both houses with various proposed amendments, one of which was to allow carers or siblings the right to have a civil partnership, but this was rejected. The Bill was passed and on 18 November 2004 it received Royal Assent.
However, it took more than a year to implement the Civil Partnership Act, due in some measure to the changes needed to tax and benefits computer systems.
Changes to the tax system were made in the 2005 Finance Bill, enabling civil partners to be treated as a married couple for inheritance tax purposes. On 5 December 2005, The Civil Partnership Act 2004 was implemented – gay couples were finally able to register, and the rest, as they say, is history.
" Civil partnership registration
underlines the inherent value of
committed same-sex relationships.
It supports stable families and shows
that we really respect the diversity
of the society we live in. It opens
the way to respect, recognition and
justice for those who have been
denied it too long." Jacqui Smith &
MP, Minister for Equality, June 2003
Landmark case
In the first year of the Civil Partnership Act, two British professors, Celia Kitzinger and Susan Wilkinson, took a challenge to the High Court asking for recognition of the marriage they had held in Canada, where gay marriage is treated in exactly the same way as straight. Any heterosexual couple who marries abroad automatically has their marriage recognized as a marriage in the UK. The lesbian couple claimed that by being viewed only as civil partners on their return to the UK, their human rights were impeded.
Had the courts agreed, we might now be using the word 'marriage' rather than the awkward phrase 'civil partnership ceremony'. Sadly, Sir Mark Potter, President of the Family Division of the High Court, ruled that their union could be recognized only as a civil partnership.
Throughout this wedding planner I have used the words marriage, wedding and civil partnership ceremony interchangeably. This is not meant to cause any offence to religious people, but these words are being used in common parlance to describe gay unions. From a writer's point of view, civil partnership ceremony is very long-winded and it would have made the wedding planner twice as long if I had used the term on every occasion.
The first ceremonies
A huge rush to register in the first few months saw the Government's conservative predictions fly out the window. The government had estimated that 11,000 couples would tie the knot in the first four years. In fact, in the first nine months 15,672 couples got hitched, with guys outnumbering girls by almost two to one. For the latest figures and more statistics, visit: statistics*gov*uk and search under civil partnerships.The first civil partnership ceremonies were held in Northern Ireland, on Monday, 19 December 2005. Couples in Scotland made history a day later, and then, because of a slightly longer registration period, England and Wales caught up on the Wednesday.
The first couple to publicly
We could not be here without the hard work of many queer activists. We feel very privileged and blessed to be here doin6 this and look forward to having a wonderful day. H Shannon Sickels
celebrate their civil partnership in the UK were Shannon Sickels, an American playwright, and Grainne Close, a community worker from County Antrim in Northern Ireland. The ceremony took place on 19 December 2005 at Belfast City Hall. Sadly, they were harangued by Evangelical protestors – but fortunately the protestors were balanced out by over 100 close friends and family and a crowd of well-wishers.
Both women wore trouser suits – Shannon in white and Grainne in black – and each had simple flowers in their lapels. They had a 30-minute ceremony and exchanged matching platinum and diamond rings.
As they were surrounded by the world's press, Grainne told reporters: 'We just want to say that this is a very privileged position we are in this morning and for us this is about making a choice.'
Grainne and Shannon left the media circus in a traditional black taxi with a yellow ribbon tied to its bonnet – classy.
My cousin, Philip Reay-Smith, who is openly gay, was covering the civil partnership story for ITV News and had to interview one of the clergymen. His report was being screened while I was sitting in ITV's newsroom in London, waiting to be grilled about the same subject – a real family affair.
The first men to celebrate their civil partnership on 19 December, in Belfast, were Henry Kane and Christopher Flanagan, who arrived at the City Hall in a very camp pink stretch limousine.
On 21 December 2005, rock legend Sir Elton John and his partner, David Furnish, became the first celebrity couple to tie the knot in England. They had been together for 13 years. After a simple ceremony at Windsor registry office, they held a lavish reception at their home nearby.
"I thought I might get the
odd four bomb, but there
was no neoative reaction. It
was the nicest day of my life,
with all the people I love most. "
Elton John
Elton told the Mirror newspaper: 'I didn't think I'd feel different [after the ceremony] but I do. I felt secure. It was the icing on the cake.' He added: 'The best thing about the whole day was the great British public.'
A year later, on 17 December 2006, Little Britain creator and star Matt Lucas married his boyfriend Kevin McGee in a pantomime- themed civil partnership ceremony. A civil partnership storyline was also written into the BBC Radio 4 serial The Archers, with Ian and Adam causing a stir in Ambridge.
Politicians pop the question
In May 2006, Labour's David Borrow became the first MP to have a civil partnership; and in June Ben Bradshaw was the first government minister to wed his long-term partner, Neal Dalgleish – a BBC Newsnight journalist.
Chris Smith, the first openly gay MP and now a Lord, married his long-term partner at a simple ceremony in Islington in July 2006, followed, a month later, by Matthew Parris, the former Conservative MP and Times columnist, who had jokingly lamented civil partnerships, saying they would ruin people's Saturdays.
David and John`s private ceremony followed by a party
My partner John and I decided to have a very simple ceremony at Preston registry office, with immediate family members invited and no publicity. Three months later, we had a party at a hotel in my constituency with family, friends and colleagues, which was great. We did not expect to feel any different after the civil partnership, but it has made us feel more secure. We are glad we did it.
David Borrow MP, South Ribble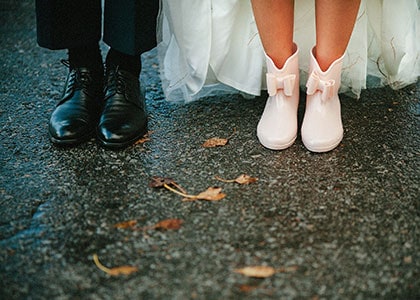 "Civil partnership ceremonies. Aargh!
One of the joys of being gay and having lots
of gay friends was the knowledge that at
least half our acquaintances would never
encumber us with wedding lists at Peter
Jones or the social obligation to spend the
better part of a Saturday in enforced
merriment in the company of a crew of
people we didn't know and would never
meet again, and in a cause – a marriage –
whose prospects we secretly knew to be patchy at best,
but that we were
obliged to celebrate
as the beginning of perpetual bliss."
Matthew Parris, The Times