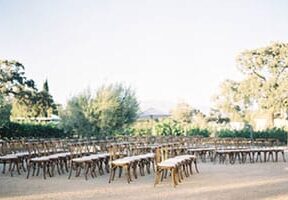 Oct 04
Look into your Wedding Gift Lists – Plan my Wedding
This may seem a bit premature, but you want to start thinking about a gift list in order to include information with your invitation. Gift lists are also known as wedding lists or wedding registry in the US. There are various options for your lists:
• Items at a specific store, such as John Lewis
• Gift vouchers for specific shops, or online stores such as Amazon
• Items from a range of suppliers or shops
• Specific amounts to pay for elements of your honeymoon
• Donations to charity
• Handmade or homemade presents
Gift lists at department stores
The traditional route is to set up a gift list with a department store, such as John Lewis, Harrods, Debenhams or Argos. The shops offer a free gift list service and you can either set them up in person or do it online.
Department stores recommend setting up gift lists about ten weeks before the event, so that the product range is the same when your gifts are purchased. However, you can always add things to your list under their 'manage your list' options. Some of them, like John Lewis, operate the list six weeks before your wedding and two weeks after, so you should check this with each store. They also offer the option of gift vouchers, so if you want more expensive items, people can contribute to them. Another way to deal with expensive items is to divide them up into £10 chunks, so that people buy contributions towards a flat screen TV, or whatever budget-buster items you've chosen.
Your guests can buy over the phone, online or in the shop, but they sometimes need a code or password to access your gift list. They can tell the gift list department their price range and will be told what is available, so they can make a selection. It's also important that guests let the gift list department of a store know if they buy something in the shop, so it's deleted from the list.
You should also check whether items will be wrapped or just packaged up. Usually, they are packaged up for safe transport, rather than individually wrapped. Most stores will deliver all the
presents free of charge, but make sure you arrange a date when you are back from your honeymoon. Usually, deliveries are collated three weeks after your wedding because they may have to order some items if they are out of stock. They will also wait until the list has closed before ordering all items within a range, to avoid slight variations in fabrics or tones of pottery, for example.
Some shops also offer you a gift voucher for setting up your gift list and others will add a percentage to money pledged by your guests if your gifts are over a certain amount – for example, some will add 3 per cent if your gifts come to more than £1,000 in total.
Top tips
• It is a good idea to set up your gift list before sending out your invitations, since you can then enclose information about how to purchase gifts. Some department stores will print inserts for your invitations as part of the service.
• You can usually view the progress of your list online.
• Check the store's returns policy, as some will only allow you to return 25 per cent of your gifts, which is fair enough, since you chose them in the first place.
• Find out what happens if your guests don't contribute enough for an item on your list. Some stores will allow you to top it up, or transfer the money to another gift, or get a refund of the cash.
• Check how gift list operators make their money – i.e. if they charge a percentage of your gifts, or take money from suppliers, etc.
• Check what happens if your wedding is cancelled or postponed.
• Choose a range of items from the frivolous to the practical and at different prices.
Gift lists from a range of suppliers and shops
You can also create wedding gift lists with companies that specialise in this area. They offer a wide range of gifts from different suppliers including designer ranges. Here is a selection:
weddingshop*com: this has a range of 250 brands of mainly household items. wrapit*co*uk: over 350 brands from garden furniture to books and electrical goods. marriagegiftlist*com: allows you to compile a list from a range of department stores, so you are not limited to one shop.
theweddinglist*com: this is the General Trading Company's site, which sources products from around the world, offering a wide selection of glass and chinaware, contemporary and traditional furniture, oriental and African artefacts, and kitchenware.
Gay lists
If you want specifically gay presents, you can set up a gift list with lavendarlifestyles*co*uk, which has a wide range of lesbian and gay art, jewellery, homeware, books and videos.
Alternative lists
There is a growing number of alternative gift lists. For example, thebottomdrawer*co*uk will host lists for people who want a garden makeover, new kitchen, or hot tub in the bathroom. It has a network of skilled suppliers who will work with you to decide on what you want in your home and then work out prices and create a gift list with bite-sized presents that people can purchase online. For example, if you want a garden makeover, a landscape gardener will visit to consult on the design and then draw up a list of items such as decking boards, plants or a water feature, broken down into parts so people can afford to contribute to the overall effect. Or you can just divide up the total cost into varying amounts, so people with different budgets can contribute.
Another good alternative for the couple who has everything is a gift list for your honeymoon. There are companies who will set up gift lists detailing costs of your honeymoon that people can contribute to; for example, a night at a hotel, entry to a museum, dinner overlooking the sea or a helicopter ride. Marianne Rogerson, of HoneyMoney, says: 'Remember to include a wide variety of prices to allow for all budgets. We normally recommend a few gifts in the £100-£150 range and a few in the £20 range, with the majority somewhere in between. Multiple small gifts are good to add to, for example, 10 cocktails at £5 each, as they allow people to mix and match.'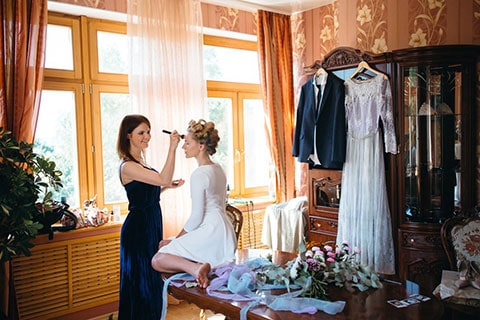 Charity lists
Another option is to have a gift list with donations to charity. The obvious choice for a civil partnership is Stonewall. You set up an account with them and the charity gives you a reference number to pass on to your guests. They, in turn, can make donations by credit card or cheque. Stonewall gives examples of what donations will buy, such as:
• £10 will pay for mailing 20 headteachers with a pack to help them address homophobic bullying.
• £30 will pay for the distribution of 350 postcards as part of an awareness-raising campaign. These will be sent from lesbian and gay adults to their old schools detailing the bullying that they encountered.
• £50 will pay for briefings on discrimination against lesbians and gay men to go to 25 MPs.
• £100 will enable Stonewall to keep a designated Education for All
website running for a week. This will mean that schools can download resources, and children from across the country can anonymously post their views and share experiences.
If you want to give to a range of charities, you can create a list with the Alternative Wedding List at give-it*org*uk. Each charity gives you a range of options at different price brackets, as with the Stonewall example above. The charities include Barnardo's, FARM-Africa, Marie Curie Cancer Care, Samaritans, Terrence Higgins Trust and War on Want.
Thank you
Remember to keep a list of who gave you what so that you can thank people appropriately. If people bring presents to the reception and you decide to open them there, tuck the labels into the presents as an aide-memoire.