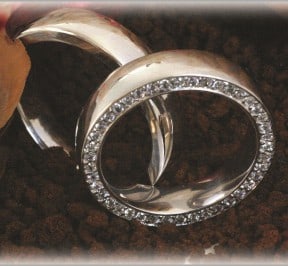 Aug 15
The story behind the platinum ring
 These days, gold is used far more often than platinum for producing wedding rings. The Spanish are thought to have discovered platinum in Columbia. In 1750, scientists proved that platinum belonged to the precious metals. Only much later (the 20th century), was this precious metal in alloy 950 used to produce rings – e.g. wedding and engagement rings. Technical limitations make it difficult to rework and modify platinum rings. The reason for this is that platinum melts at a much higher temperature than gold. Because of technological developments, working with platinum isn't the problem it use to be. It is therefore quite normal to be able to order inexpensive platinum wedding rings online as well as to obtain a great deal of information about this precious metal and its alloys
 The platinum ring, one of the most precious rings
A platinum wedding ring ranks among the most elegant rings ever. This is mostly because of the price, which is substantially higher than that of gold wedding rings. As the price of gold has been rising, platinum wedding rings have started to become more affordable. Because of its characteristics, a platinum ring is preferable over gold wedding rings and is certainly a good decision when purchasing a wedding ring
The properties of platinum rings
A platinum wedding ring is characterised by its metallic lustre. It is even more light coloured than a wedding ring made from white gold. Because of its gorgeous appearance, a platinum wedding ring is elegant and stylish. If the ring is set with diamonds G/VS for example, it will make an even bigger impression. The diamonds will be emphasised by the platinum to make the perfect wedding ring.
A platinum ring is preferred for everyday wear because platinum is simply more robust than gold 14 ct. and even gold 18 ct.. Platinum is much harder to damage or scratch. A platinum ring is also much harder than a golden wedding ring and will therefore hold its form and glance longer. It is almost impossible for a platinum wedding ring to become deformed. For this reason, platinum is the best alternative to gold, silver, or titanium when purchasing an engagement or wedding ring.
A difficult decision: a gold or platinum wedding ring? We will, of course, assist you in making the choice. If you want to make the best decision, we recommend a platinum wedding ring over a gold ring. There are many reasons for that. First, a platinum ring is far less likely to become deformed. Second, a gold ring loses its lustre with time (unless it has been plated with rhodium again). A platinum ring maintains its brilliance. Finally, a platinum ring will never become discoloured because of the purity of the platinum. These are all good reasons why platinum engagement and wedding rings should be treasured.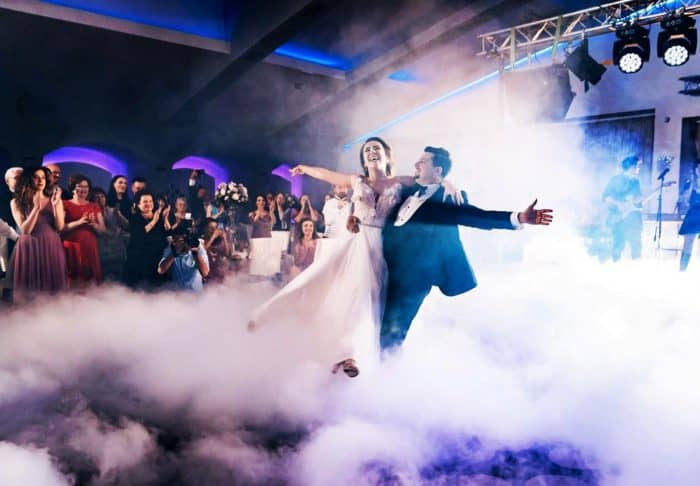 The material of the platinum ring
 Those who are allergic to metal should wear platinum as well. They have a high purity and are therefore perfectly suited to people with skin allergies. While gold rings for instance contain other materials e.g. copper, nickel etc., Platinum rings on the other side are made almost entirely out of platinum (in the case of platinum 950). The purity is quite high – 95 percent in the alloy. The remaining 5 percent is tungsten and iridium. This results in the best engagement and wedding rings, which you can buy. There is since short time platinum 600 right now very populated in Germany but it starts go gain popularity in the other European countries as well. In case of wedding rings of platinum 600 we get 60% platinum in the alloy and the rest is normally copper and indium. These additional metals namely indium and copper don't decrease the quality of the platinum alloy at all, they just decrease its weight and its melting temperature.
The price of platinum wedding rings
 The brilliance and elegance as well as the high quality of a platinum wedding ring sets are reflected in the price. These days, it is quite economical to purchase a platinum wedding ring because the price of gold has increased and because the price difference between the two isn't as great. Gold is more attractive for investors. Despite this fact, platinum engagement rings are pure luxury because the price is still quite high. A pair of nice wedding rings with diamonds in platinum 600 costs about thousand euro in our online shop: www.weddingrings-gold.com. A pair of wedding rings in platinum 950 is logically more expensive, nevertheless it can be found for a price of 1500€.  The price will vary depending on the amount of platinum contained in the wedding ring (600 or 950) and of course on the quantity of the diamonds and their quality.
You will find wedding bands made of platinum 950 in Frankfurt, Germany only in our shop online. Visit us in Frankfurt and check how our workshop for online jewellery works!