Product Description
Metal: yellow gold
Width: 5,0 mm
Thickness: 2,4 mm
Profile: inside and outside slightly curved
Surface: both wedding rings are classic polished
The lady's ring is set with total 41 diamonds (infinity) ca. 0,50 ct. G/vs
Weight in gold 14ct/585: ca. 20 gram (relevant for both rings)
Weight in gold 18ct/750: ca. 24 gram (relevant for both rings)
We ship the rings usually within 14 days after payment
Custom-made designs are possible
Certificate of diamonds and precious metal content
All ring sizes from 47 to 73 are free
Engraving and case are free of charge as well!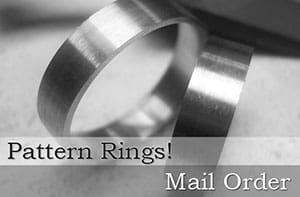 18k Gold Wedding Bands like in the image IM358 with 0.50ct eternity diamonds set on the side, are the best gift you could have for your wedding. The wedding rings IM358 are also available as pattern rings online.