Posts Tagged 'e wedding bands'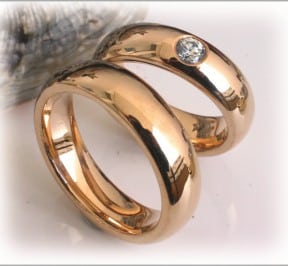 Aug 22
Rosé Gold Rings Itself Without knowing what it is, many women intuitively opt for Rosé gold. Most of them admire the harmony between the Rosé colour and the skin tone. Rosé gold is less conspicuous than yellow gold and is therefore quite discreet.  This is made especially clear in comparisons – a comparison that is worth making.
But What is Actually Rosé Gold? Rosé has nothing to do with pink. Rosé gold wedding rings combine advantages of yellow gold and red gold. Take a bit of time to inform yourself about this interesting precious metal. Many couples ask themselves: "White gold or yellow gold?" Small differences – big effect
But why not something different? The choice does not have to be always limited. (more…)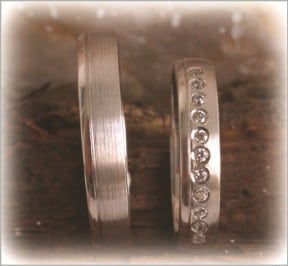 Aug 19
Substitute for expensive gold or platinum wedding rings Advances in the jewellery industry have been made over time. The assortment of jewellery is increasing. Even gold and platinum 950 engagement and wedding rings have been replaced by the promise ring. For those who aren't able to afford the classic engagement or wedding ring, the promise ring is the best decision. They are worn by couples of all ages and have different forms. There are models lady's rings made from titanium, stainless steel, and even ceramic. There are sometimes even lady's rings made of gold 8carat 333, but these are more expensive. Even couples who are spiritually rather than legally connected have a great affection for promise rings because they symbolise the romantic relationship.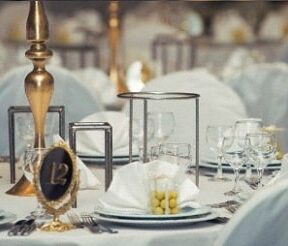 Jun 20
Ring finger Why is the fourth finger (counting the thumb) of the left hand the finger for engagement and wedding rings? The ancient philosophers asserted that there was a very delicate nerve running from that finger direct to the heart; later writers said that it was a fine vein, the vena amoris. In Catholic tradition the first three fingers represent the Trinity, so their ring-giving ceremony consists of putting the ring on the thumb, forefinger and third finger while saying 'In the name of the Father, Son and Holy Ghost', and then on the fourth finger, to rest permanently, while saying 'Amen'. Up until the 16th century it was the custom here and elsewhere to wear the betrothal or wedding ring on the fourth finger of the right hand, a custom that is still echoed when nuns take their vows. (more…)