Posts Tagged 'his and hers wedding rings'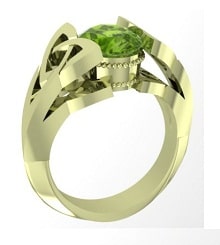 Aug 26
Green Gold Wedding Bands "I've never seen green gold before!" We hear that a lot. We take it as a compliment. Green gold wedding rings are among the more unusual rings that we could possibly offer.
What is actually green gold? Green gold is a synthetically produced colour variant of gold. The colour of gold can be altered by the alloy (mixed metal).
Are green gold wedding rings just a fad? We certainly don't think so. Green gold is not a recent invention, Green gold has been around for a while, but it has never been well known. (more…)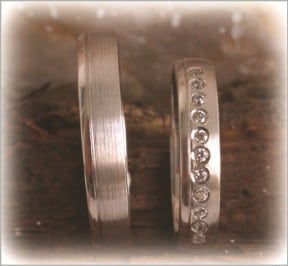 Aug 19
Substitute for expensive gold or platinum wedding rings Advances in the jewellery industry have been made over time. The assortment of jewellery is increasing. Even gold and platinum 950 engagement and wedding rings have been replaced by the promise ring. For those who aren't able to afford the classic engagement or wedding ring, the promise ring is the best decision. They are worn by couples of all ages and have different forms. There are models lady's rings made from titanium, stainless steel, and even ceramic. There are sometimes even lady's rings made of gold 8carat 333, but these are more expensive. Even couples who are spiritually rather than legally connected have a great affection for promise rings because they symbolise the romantic relationship.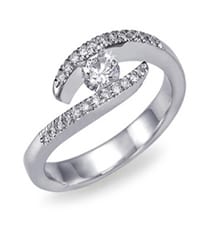 Aug 13
Prepare the perfect surprise for your girlfriend with the gold engagement ring It can be difficult to plan a surprise, especially when you both live in the same place. You will therefore need a good excuse if you secretly wish to go shopping. Women can be real detectives when it comes to surprises. So organization, an excuse, and a plan are important. It's important that you don't come off as too suspicious while you are choosing an engagement ring of gold for your girlfriend. In case you wish to purchase the ring online, it's not advisable to use a joint e-mail account. It might not even be a good idea to use the same computer because your girlfriend might be able to track your activities if she really wants to. So her diamond engagement ring will be no longer surprise.