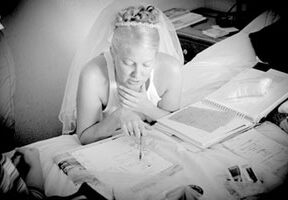 Nov 02
The Civil Partnership Act and its Meaning
This chapter outlines what the act means in terms of rights and responsibilities. You will find it useful if you want to check out legal facts. It also covers your rights if you want to get married abroad.
What the act means – your rights and responsibilities
The Civil Partnership Act 2004 allows same-sex couples, aged 16 and over, who form a civil partnership the same rights as married couples in the following areas:
• Tax, including inheritance tax
• Employment benefits
• Bereavement benefits. When one person dies, their civil partner will be eligible to receive survivor pensions in public service schemes and contracted-out pension schemes from 1988
• Most state and occupational pension benefits 8 Income-related benefits, tax credits and child support
• Duty to provide reasonable maintenance for any children of the family
• Ability to apply for parental responsibility for your civil partner's child
• Inheritance of a tenancy agreement, i.e. tenancy succession rights
• Recognition under intestacy rules
• Access to fatal accidents compensation
• Protection from domestic violence
• Recognition in the UI< for immigration and nationality purposes
• Exemption from testifying against each other in a court of law
• Next-of-kin visiting rights in hospitals
Frequently asked questions
You will find answers to frequently asked questions below, but if you have any doubts, you should consult a solicitor or financial adviser, or – if you can cope with the legal jargon – the Act itself at: opsi*gov*uk.
Q: How does a civil partnership differ from a heterosexual marriage?
A: A civil partnership can only be formed between two people of the same sex.
A civil partnership is formed when each partner has signed the civil partnership document in the presence of a registrar and two witnesses. A marriage is formed when partners exchange spoken vows and also sign the register.
Same-sex couples cannot have a religious service during the registration and it cannot take place in any religious premises. They can, however, have a blessing after the ceremony, although this cannot be held at a registry office.
A same-sex couple who want to marry abroad and have their status as civil partners recognized in the UK, can only do so in countries specified in Schedule 20 of the Civil Partnership Act
If a civil partnership ends, the couple can seek a dissolution rather than a divorce.
Adultery is not allowed as a ground for dissolution, mainly because there is no legal definition of gay sex. Non-consummation is not a ground for dissolution.
Q: Are civil partnerships available throughout the UK?
A: The Civil Partnership Act applies to England, Wales, Scotland and Northern Ireland.
Q: Who can register?
A: Same-sex couples who are both aged 16 or over and are not already in a civil partnership or marriage. You cannot form a civil partnership if you are related to each other in any of the following ways: adoptive child, adoptive parent, child, former adoptive child, former adoptive parent, grandparent, grandchild, parent, parent's sibling, sibling, sibling's child. Sibling means a brother, sister, half-brother or half-sister. If you have changed gender and have a full Gender Recognition Certificate, you can have a civil partnership.
Q: Do I need permission if I'm under 18?
A: In England, Wales and Northern Ireland, people aged 16 and 17 have to obtain the written consent of their parent(s) or legal guardian(s) before registering a civil partnership. In Scotland, individuals aged 16 or over can register their partnership without the need for parental consent.
Q: What will it cost?
A: You have to pay a set fee to give notice of your civil partnership (currently £30 per person), and there is also a minimum fee to register the civil partnership (£40 per couple) and to receive a copy of the certificate (£3.50). There is a statutory fee (currently £43.50) if you just want to sign the schedule in front of the registrar in their office. However, if you want a ceremony in a council room, most council offices have a choice of rooms that you can hire, from a committee room to the council chambers. You will pay different rates depending on the council and the size of the room, but the fee will include the hire of the room and the registrar's time.
If you want the registrar to attend an approved wedding venue, you will have to pay a fee for their time, which is set by the individual local authority. This may vary, depending on the day of the week and how far they have to travel. Sometimes they charge more for weekends.
Q: Do we need to be living together in order to register our partnership?
A: No.
Q: What will we be called after we register our partnership?
A: Legally you will be 'civil partners'.
Q: How will I refer to my partner's relatives after the civil partnership ceremony?
A: They are legally referred to as your mother-in-law, brother-in- law, etc.
Q: What if we own two properties in the UK?
A: Only one property owned by a couple, whether that property is owned solely or jointly, may be treated as the principal private residence of either of them at any time for Capital Gains Tax purposes and thus qualify for private residence relief.
Q: Will my civil partnership be publicised?
A: When you give notice of your intention to register a civil partnership, details from the notice will be available in a registry office for public inspection (as for straight marriage), but the details will not include the address of you or your partner.
Q: Can my partner and I form a civil partnership in the UK even if we've already formed an overseas relationship that would be recognized in the UK?
A: It will not be necessary to form a civil partnership in the UI< if your existing overseas relationship is treated as a civil partnership.
Q: Do my partner and I need to register as civil partners even if one of us isn't a UK or EEA (European Economic Area) citizen?
A: If you are not an EEA national and require permission to enter or remain in the UK, you will be subject to the same immigration control as straight couples.
• To give notice of a civil partnership with a non-EEA citizen, you will be required to meet one of the following criteria:
• Have entry clearance granted expressly for the purpose of registering a civil partnership in the UK. This is granted by the British Embassy or High Commission in your own country. It will usually be shown as a visa or travel document in your passport; or
• Have the written permission of the Home Secretary to register a civil partnership in the UK. This will usually be issued if you have been granted leave to enter or remain in the UI< for over six months; or
• Fall within a class of persons specified by the Home Secretary – for example, you have settled status in the UK, or you were formally spouses but your marriage has been annulled because one of you has changed gender.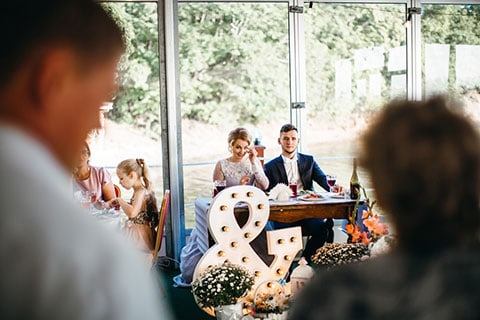 These restrictions do not apply if you are a foreigner who has been given the right of abode in the UK, or who is exempt from immigration controls because of your employment. Registrars are required to report any civil partnership to the Immigration Service if they have suspicions that it is being entered into as a means of circumventing immigration control.
For further information, visit the Immigration and Nationality Directorate, part of the Home Office website at ind.homeof-fice*gov*uk, or consult an immigration lawyer. For more information about visa applications
Q: What happens if my partner dies?
A: If one of you dies after you have registered your partnership, the surviving partner will automatically be recognized under inheritance tax rules. You will have the right to register the death of your partner and will be eligible for bereavement benefits. You will also have the right to claim a survivor pension. You will have tenancy succession rights and will be able to claim compensation for fatal accidents or criminal injuries.
Q: What about my existing Will?
A: Civil partner registration will render an existing Will invalid unless it has been written allowing for the intention to form a civil partnership. If you are planning to register your partnership, arrange for new Wills to be made as a priority.
Q: Can we have a civil partnership without giving notice?
A: Only on medical grounds if one of you is terminally ill and not expected to survive the normal notice period.
Q: Can I change my name?
A: One of you can change your surname to take your partner's. You should be able to use your civil partnership certificate as proof – government departments will certainly accept this. If you want to change your name to form a double-barrelled version of both your surnames, you will have to do this by deed poll. For further information, visitukdps*co*uk
Q: Can we choose where we have our civil partnership ceremony?
A: You have to conduct a civil partnership in a registry office or at a venue with a civil wedding licence – see exceptions below. (See information about registry offices and choosing a venue.)
Q: What if one of us is house-bound?
A: You can only have a civil partnership ceremony in your home if you have provided sufficient medical evidence of your disability or illness.
Q: What if one of us is detained in prison or a mental hospital?
A: Special arrangements can be made to hold a civil partnership ceremony in a prison or mental hospital, but you need to present a supporting statement from the management of the prison or mental hospital.