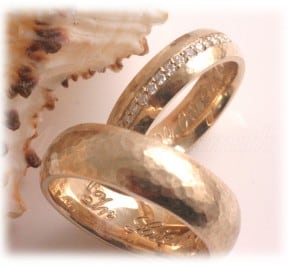 Aug 12
A difficult decision – high quality or low price of the cheap wedding ring set? By us you can definitely have both!
You should definitely think twice before purchasing an inexpensive wedding ring because, in most cases, the quality of the ring won't be especially high. Because the wedding ring will be worn every day, you should be prepared to spend the extra money to get a high-quality ring from gold or platinum. This is one purchase where you shouldn't be looking to save money. The bottom line: don't be cheap, and you will have a beautiful wedding ring that will last a lifetime. Otherwise it won't be long until you will have to get a new ring. Many jewellers are quite hesitant to sell cheap wedding ring sets because they know that quality is important for a ring that will be worn forever.

If you still wish to purchase an inexpensive wedding ring set, you should pay attention to the following advice when making your selection:
First, the alloy is very important. But high-quality alloy often means a higher price. You shouldn't even consider wedding rings of 8-carat gold because it will start to lose its lustre after one year. This is because there is too little gold in the alloy. That's why we don't offer our customers 8-carat (333) gold rings. In our online shop, www.weddingrings-gold.com, we offer at least 14-carat (585) and 18-carat (750) gold as well as pure (950) platinum. We have already started to offer wedding rings and engagement ring made of platinum 600.
Secondly, you need to consider comfort of the rings. This is extremely important if one plans on wearing the wedding ring for years. In order for a wedding ring to fit well, it should be raised and finished with materials that don't cause an allergic reaction (e.g. cheap wedding ring sets made from stainless steel or titanium). You don't need to concern yourself with all of these questions – simply visit our site: www.weddingrings-gold.com. In any case, you can be assured that you will find high-quality yet inexpensive wedding rings.
If you seek tradition, our inexpensive 14-carat gold rings are just the thing
The wedding day is especially important and often reflects the customs of both partners. People can be married in a church, at the city hall, or both. Afterwards, the guests will be invited to a small – or a large – reception. There will be a lot of celebration, and many memories will be made. Weddings can also be arranged quite differently. Regardless of the kind of wedding, many photographs will be taken. One tradition is usually quite important – the placing of the wedding ring set. In order to uphold this tradition and ensure a perfect wedding day, the wedding rings should be ready on time. Many people are only concerned with this ceremony and rarely wear their wedding ring set after the wedding. In this case, quality and comfort aren't so important. For this reason, one might wish to save money and chose a wedding ring made of silver, stainless steel or titanium. Such rings are especially well suited to those that are still in school or that are otherwise unable to afford first-class wedding rings.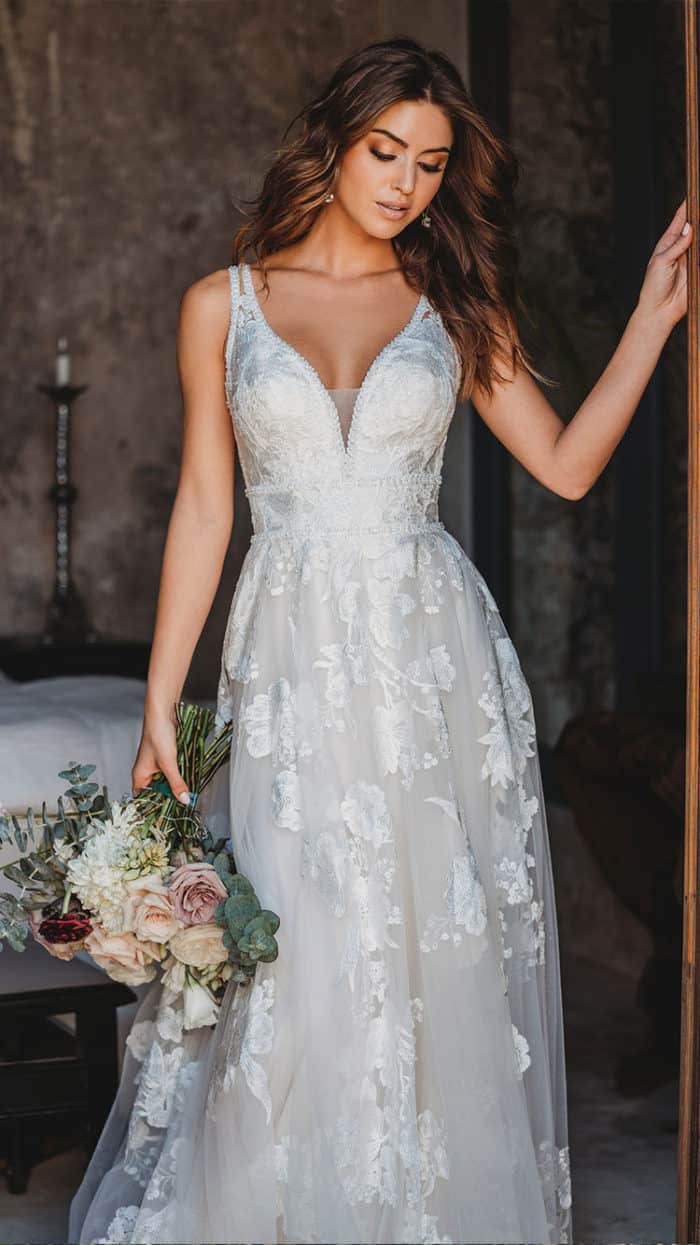 Inexpensive wedding rings of white gold for themed weddings
Many people do not celebrate their wedding in a traditional manner and opt for unique themes instead. The wedding ring sets of gold or platinum should therefore match the theme. For this reason, the wedding rings cannot be worn for very long as they do not fit the everyday lifestyle of the couple. The perfect wedding day can be created by arranging everything to the last detail, and spending less on the wedding rings. The couple can then be justified in buying real 14-carat white or yellow gold wedding rings to wear after the wedding.
Our special category: SALE!
First and foremost, we recommend our internet site based on the quality of the wedding rings of gold. Secondly, for the high value-for-money ratio. We guarantee the best quality with the most favourable prices. Our new category, SALE!, has especially good offers. We normally offer 14-carat white gold wedding ring set and 11x real diamonds total of 0,11 ct. with purity G/VS at unbelievable prices up to 499€. If you want to order your wedding ring set in platinum instead of white gold, the price for platinum 600 will be about 799€ including engraving, etui and shipping to every EU country.
 If you still didn't find your wedding rings sets bridal ring set, please check out our web page and you will find definitely something beautiful for you!