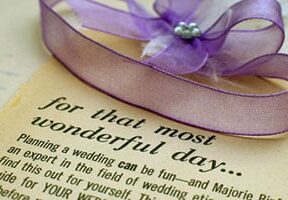 Sep 12
Find a Good Toastmasters – Plan my Wedding
A good toastmaster will coordinate the event on the day, advise on etiquette, organize your guests and liaise with all the suppliers, thus relieving you of most of the stress of being the host. They can also help in the planning stages since many will have suppliers they have worked with before in the local area.
A toastmaster can be particularly useful if you are not holding your ceremony in a hotel (where a wedding co-ordinator would usually be on hand) – for example, if you are having the ceremony at a registry office and going straight on to a reception venue. While you are tying the knot, the toastmaster will arrive at the venue and liaise with the caterers, florists and photographers and make sure everything is going according to plan.
When you arrive, they will open the door of your vehicle, escort you into the venue and then arrange a line-up to greet guests. This usually consists of parents, the happy couple and sometimes the best men and women. If you want, they can also announce the names of guests arriving.
You should also expect them to liaise with the photographer, make sure the cake has been delivered and is ready to cut, check the decorations, and liaise with the band or musicians – basically sorting out any problems on the day.
A toastmaster will also be the go-between to ensure that the caterers are ready to serve dinner and announce this to guests. They will say grace if you want that, or introduce any member of the clergy attending to perform this task. They will also make announcements – for example, asking people to write in a guest book or use disposable cameras.
After dinner, a toastmaster will act as a compere and introduce speakers, check that the band is ready and announce the first dance. Most toastmasters see this as their final duty. We hired a toastmaster, Peter York, who sent us a questionnaire asking about timings on the day, who was to propose the toast, the type of meal we were having, names of parents and attendants and if we were presenting them with gifts or presents. This helped us to focus on who to ask and what to buy them (often you present bouquets to the women, but we bought everyone pink hammocks!).
I was very impressed when I was setting up my website that some toastmasters were really keen to embrace civil partner-ships. Several said they would campaign within their toastmaster associations for wording to be written that was appropriate for civil partnerships.
When you get your estimates keep them on file or record in the Budget Planner then when you have decided on the best price and supplier, fill in the final column of the plan.
Top tips
• Give your toastmaster a full running order for the day, including the mobile phone numbers of suppliers.
• Make sure they have some refreshments.
• Give them at least one person to liaise with among your guests, such as a best man or woman, in case they have questions.
• Most toastmasters will not attend the ceremony, but will focus on the reception.