Product Description
Metal: white gold or platinum
Width: 6,0 mm
Thickness: 1,8 mm
Profile: inside and outside slightly curved
Surface: both wedding rings are hammered
Weight in gold 14ct/585: ca. 16 gram (relevant for both rings)
Weight in platinum 600: ca. 22 gram (relevant for both rings)
Weight in platinum 950: ca. 29 gram (relevant for both rings)
We ship the rings usually within 14 days after payment
Custom-made designs are possible
Certificate of diamonds and precious metal content
All ring sizes from 47 to 73 are free
Engraving and case are free of charge as well!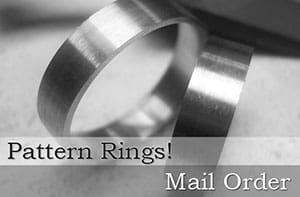 Wedding Bands Hammered yet classic, forged from platinum 600, these wedding rings show' our handcraft. Of course available online, these w'edding rings can be ordered strait as a sample.