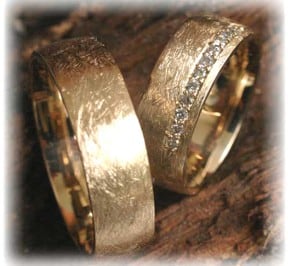 Aug 23
Gold or Platinum Rings
Palladium is a fairly recent addition to our wedding ring metals. What could make palladium so attractive for all wedding bands byers? What is palladium?
Palladium is one of six precious metals of the platinum group. The comparison with platinum is obvious. Both precious metals have similar properties. Because of its properties, palladium is especially suited for wedding rings.
What do palladium wedding rings look like?
Palladium wedding rings are pure white. The beautiful colour of palladium does not change a lot over the years. The alloy of our palladium wedding rings is exclusively 950 Palladium (950 Pd). All alloys are exactly weighed to meet the highest demands. This offer better comfort than all conventional palladium alloys. Nearly all of our wedding bands are produced with the best palladium. There are hardly any restrictions. You will be surprised of the quality that we offer.
 Palladium or white gold?
Palladium offers many advantages and some disadvantages over white gold. Palladium wedding rings have a consistent colour. But over the time palladium changes slightly its colour while high quality white gold alloy (for instance 18ct. or even 14ct.) remains the same.
On the other hand the alloy of palladium 950 rings is of higher density in the alloy than that of white gold 14ct. rings. Palladium wedding rings will therefore not darken like silver jewellery or low-quality gold alloys (for instance gold 8ct.). Palladium is more resistant to abrasion than white gold 8ct. Diamonds could be settled really well on palladium wedding bands and here there is no difference compare to white gold.
Palladium is lighter than white gold because its smaller density, so the wedding bands of palladium should be cheaper than these of white gold. Despite the high purity of the palladium, the price is also quite attractive.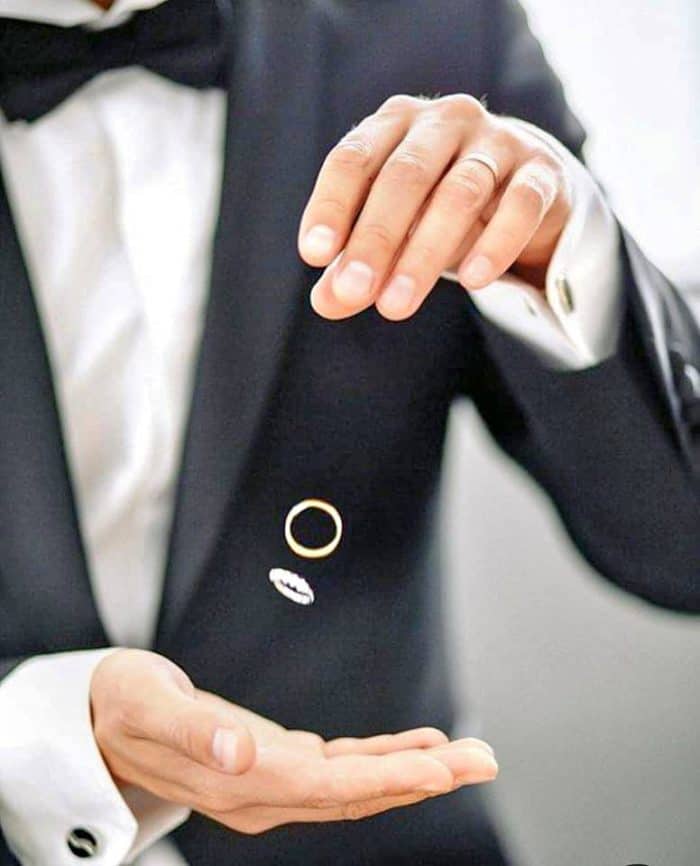 Is platinum better than gold and palladium?
Platinum of course cannot be replaced by any precious metal known till now. It has a unique appearance, comfort, and value much much better than any gold or palladium alloy. Platinum provides some value through its weight and great density if we consider platin 950. Palladium is considerable lighter than platinum and therefore much cheaper.
Although palladium could compete white gold, platinum remains unbeatable on the top of most qualitative alloys for wedding bands and engagement rings.
For better comparison, we recommend our article about platinum wedding bands.
Please note that this comparison refers to our special palladium alloys 950. Only the best alloys are suitable for problem-free wedding rings. We cannot provide any information about unknown alloys from other shops and web pages.
Jewellers and goldsmiths are free to create their own alloys of palladium. There are therefore large differences in quality – even for palladium and white gold wedding rings.